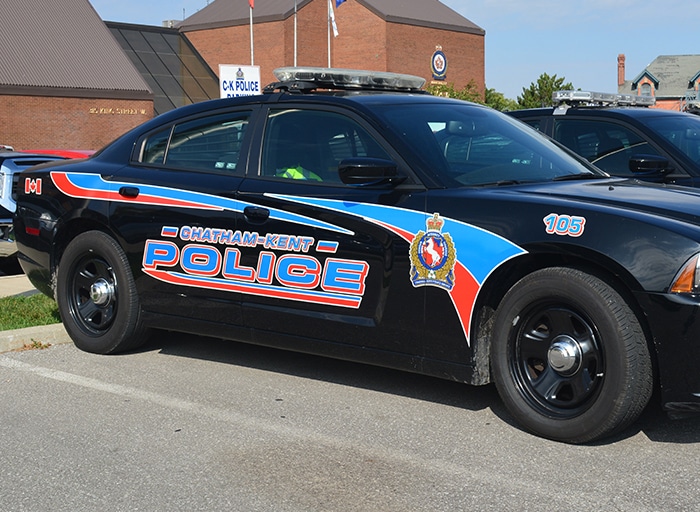 You're not supposed to be there…
On Sunday night, Chatham-Kent police responded to a man who was unlawfully in a vacant apartment on Sheldon Avenue in Chatham. The man was charged and released with conditions not to attend that address.
And on Monday morning, the man re-attended the apartment and was arrested again, police say.
A 50-year-old man, of no fixed address, was charged with unlawfully being in a dwelling and failing to comply with his release conditions.
Brass knuckles = charges
Yesterday afternoon, police responded to the report of a suspicious man around a residence on Centre Side Road.
Through investigation, police located the man and learned that he was currently wanted on outstanding warrants.
A search incident to arrest revealed that the man was in possession of brass knuckles even though he was currently bound by conditions not to possess any weapons.
A 34-year-old Chatham man was charged with being in possession of a prohibited weapon and being in possession of a weapon contrary to a Prohibition Order. He has been held in custody pending a bail hearing.
Theft charges
On Sunday morning around 2 a.m., two men agreed to meet in a parking lot in Wallaceburg to discuss the sale of an iPhone X.
Because 2 a.m. is always a great time to sell items.
As the victim allowed the man to inspect the cell phone prior to purchasing it, the man stole the phone and fled on his bicycle.
Last night, police located the man and he was arrested.
A 37-year-old man of no fixed address was charged with theft and possession of stolen property.
Collision leads to impaired charge
Last night, police responded to a two-vehicle collision on Pioneer Line near Baldoon Road.
Through investigation, police believed the man responsible for the collision was driving while under the influence of alcohol. He was arrested and transported to the OPP detachment for breath tests.
A 34-year-old Chatham man is charged with having a blood-alcohol concentration exceeding the legal limit.
Comments
comments