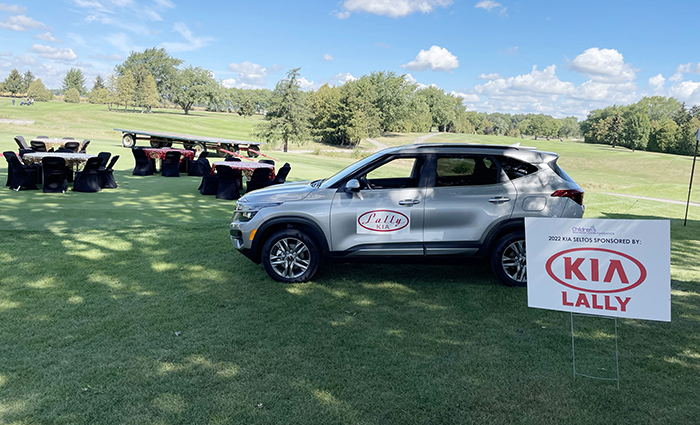 Staff and volunteers from the Foundation of the Children's Treatment Centre of Chatham-Kent (CTCCK) have 115,000 reasons to smile these days.
The team recently completed its fifth annual Festival of Golf at Willow Ridge Golf Club, and raised $115,000 in the process.
Mike Genge, president of the foundation, said organizers factored in safety and safe distancing due to the COVID-19 pandemic, and the weather helped make it easy, as nothing took place indoors at Willow Ridge on Sept. 10.
"I think we did it in the right way. The weather was perfect. We got everyone to eat outside and we had food trucks, so no one sat inside," he said. "I think it as our best golf tournament ever."
He said last year, they may have made more money, but the event took place over two days. This time around, staggering the tee times allowed them to add four more teams to the event.
"Everybody had a great time," Genge said. "We did really well with the auction."
Auctioned items included a 42-year old bottle of Canadian Club rye, and a vodka tasting for 25 people. The latter was so popular three such events were auctioned off, Genge said.
The fun included a surprise visit from Gene Simmons and Ace Frehley of KISS. Well, their representatives from a KISS tribute band out of Windsor, Destroyer. Gene (Moe Rotondi) and Ace (Michael Moodrey) added to the rock and roll atmosphere of the event.
This year's theme was Rock This Town, and Destroyer's members fit right in. In fact, Genge said a number of participants arrived dressed to rock…and golf.
As well, three musical acts played at the event, Face4Radio; Chad Oulds; and Four Hands, Two Pianos.
"A lot of people wanted to enjoy themselves, go out and play and do it safely, and we did that. There were no more than 10 people on a hole at any given time," Genge said.
With the food trucks set up across the putting green, participants could have fish and chips, pulled pork, poutine or pizza.
After the golf and as part of the festivities, the foundation handed out a baker's dozen door prizes, including a Star Wars pinball machine and a Traeger smoker.
Steve Walker of Chatham won the 2022 Kia Seltos that Lally Kia sponsored as a giveaway for the event.
Funds raised will go towards the centre's enhanced programs, including adapted recreation, music therapy and social work, programs not covered under the centre's core funding.
"We are grateful to the sponsors, golfers and volunteers who returned this year to support this great event." Genge said. "Monies raised from Festival of Golf will go towards essential programming and services that our kids need and use every day."