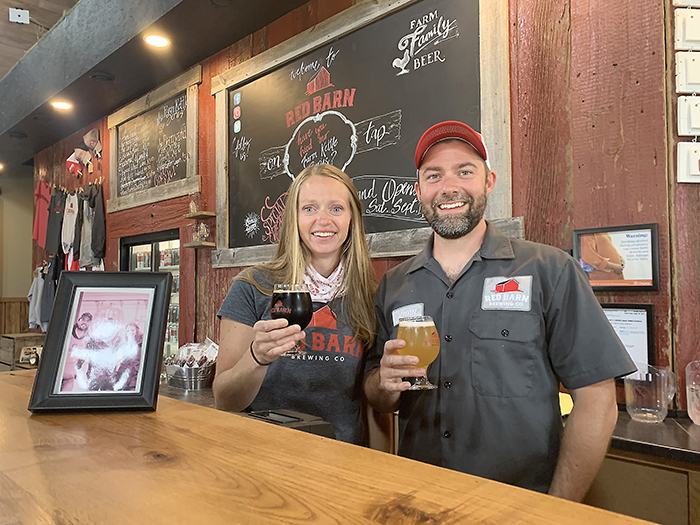 Red Barn Brewing Co. is finally officially open for business.
The South Kent craft brewery opened its doors to the public on the weekend, letting people inside the tasting room, as well as letting them enjoy the open-air patio.
The brewery has been open in some form or another since July 1 of 2020, but with COVID-19 restrictions, the vision of owners Denny and Sandy Vervaet and Dan English has been a bit distorted.
Initially, they sold beer right out of their brewing room, and were otherwise closed to the public.
That is, they sold that beer for all of two days as they sold out of their products.
The brewing team went back to work to try to keep up with demand and was able to open their patio this past spring, until one staff member tested positive for COVID-19. So they shut down for a time to ensure everyone was safe, and reopened again.
But finally, they held a bit of a celebration on the weekend showcasing all the brewery has to offer.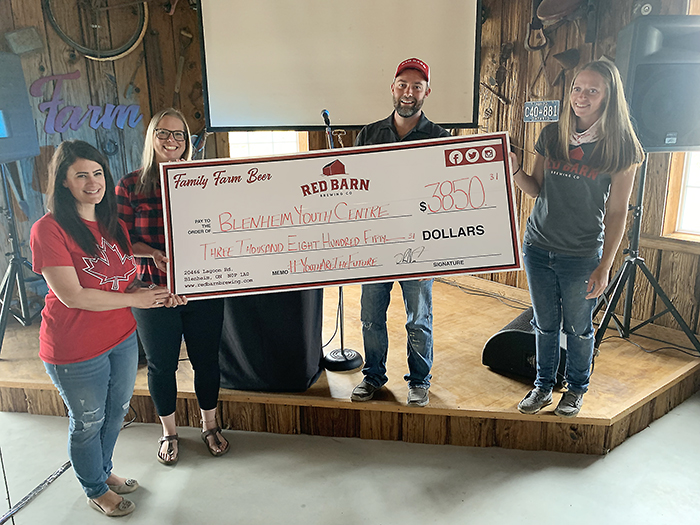 Opening a new business in the middle of the COVID-19 pandemic has proven to be a challenge, the owners said. But not in all ways one might expect.
Where some businesses saw a drop in sales, the opposite occurred at Red Barn. Sandy Vervaet said their initial sales projections were shattered. Her husband agreed.
"By our first anniversary (July 1, 2021), we had sold more than 100,000 cans of beer. We had anticipated selling 18,000 cans," Denny said.
The huge sales numbers gave the company new problems. Denny said they had to rapidly expand to keep up with demand, replacing several brewing tanks with larger ones.
"We also have a canning line which we never expected to have," he added. "We've blown through our cooler wall and we're making another cooler. This is all good, I don't deny that, but it has added a lot of stress on us to make that happen."
Sandy said it's been a different than expected experience, but the owners are happy where things are going.
"I love it. I'm so glad we did this. But it's been a journey," she said.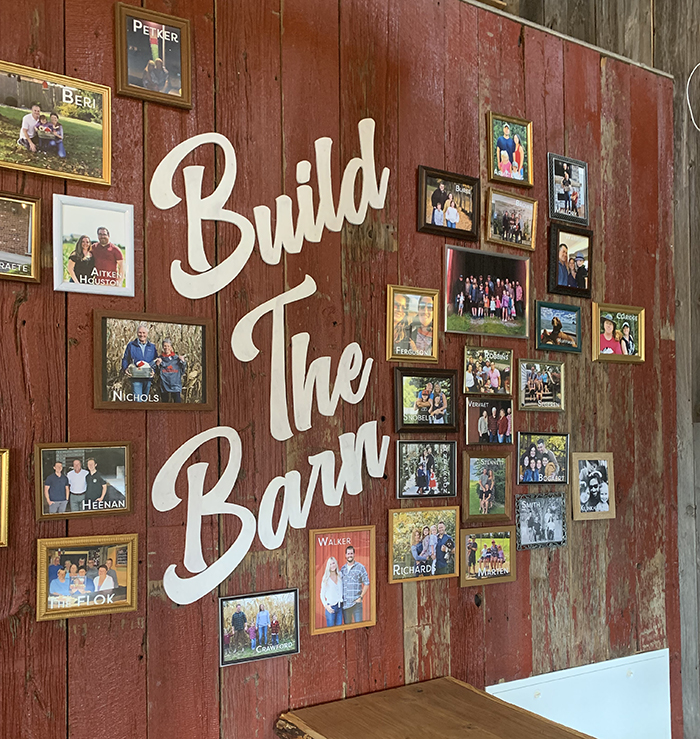 Comments
comments