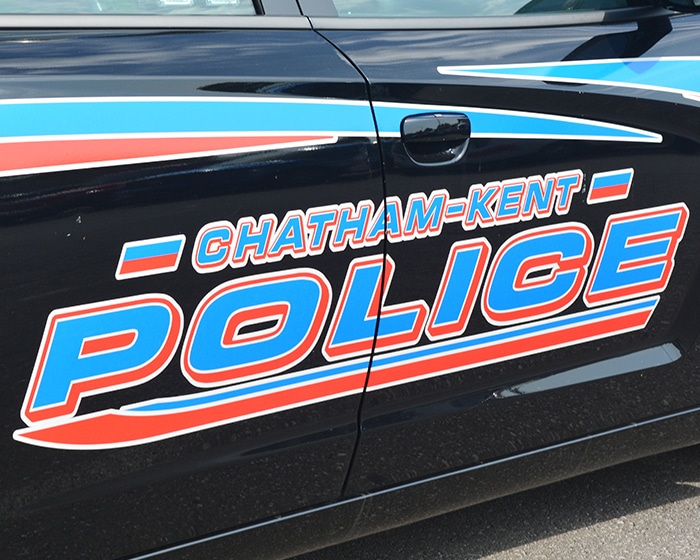 Not so neighbourly
Chatham-Kent police were called to an address in Chatham Wednesday for an ongoing neighbour dispute. Police have attended the area several times due to loud music, harassment and crude signage.
A 28-year-old man was previously arrested and charged and placed on conditions in regards to the ongoing dispute. On this date, the matter continued to escalate and police say the man was arrested and charged with breaching his release conditions, mischief and criminal harassment.
B&E
Sometime between 4:15 p.m. Tuesday and 8 a.m. Wednesday, someone forced their way into a residence on Park Street in Chatham.
Approximately $2,000 in tools was taken.
Anyone with information is asked to contact Const. Andrew Craven at 519-436-6600 ext. 87306. Anonymous callers may call Crime Stoppers at 1-800-22-TIPS (8477) and may be eligible for a cash reward.
Warrant arrest
On Thursday, police located a 28-year-old Chatham man wanted on outstanding warrants.
He was subsequently arrested and transported to Chatham-Kent police headquarters where he was released with a future court date.
Comments
comments