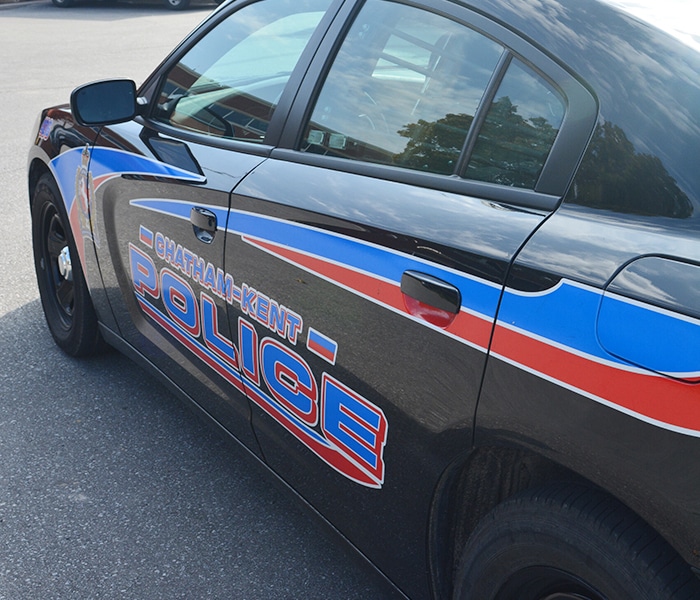 B&E charges
Chatham-Kent police arrested a man yesterday who they say tried to kick down the door of his former residence Thursday.
Police say a man was evicted from a residence on Park Street in Chatham. He showed up Thursday morning and began kicking the door.
The door broke free of the frame as the police were called.
The man fled the scene, but officers had him fall into their laps when they were speaking to the person who filed the complaint. Police say the man just showed up again.
A 29-year-old Chatham man faces a charge of breaking and entering a dwelling house to commit mischief.
Warrant arrests
Yesterday evening, while on general patrol, police located a male wanted for failing to attend court.
The 50-year-old Chatham man was arrested and later released with a future court date. Will he show this time?
—
Last night, police responded to a call at a housing complex on William Street. A tenant had shut the power off to the entire building.
Police checks revealed that the tenant was currently wanted for failing to attend court.
A 29-year-old Chatham female was arrested on the strength of her warrant and additionally charged with mischief.