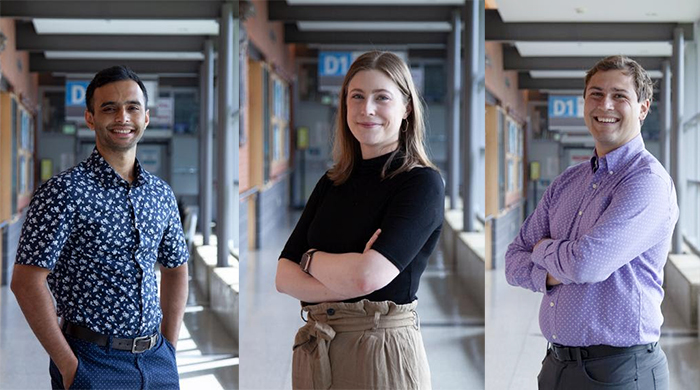 The Chatham-Kent Health Alliance has welcomed three new medicine residents into the fold.
Dr. Faith Moore, Dr. Adib Shamsuddin and Dr. Noah Liberman all started their post-graduate training with local physicians this summer.
Two of the doctors are Ontario-born, with one hailing from New Brunswick. All are residents from the Schulich School of Medicine and Dentistry at Western University.
East Coast native Moore completed her Doctor of Medicine at Dalhousie Medical School in New Brunswick; Shamsuddin of Windsor completed his Doctor of Medicine at the Waterloo campus of McMaster University; and Thornhill native Liberman completed his Doctor of Medicine at Queen's University.
CKHA Chief of Staff Dr. Perez Faruqi said the residents have the opportunity to work and train alongside some "fantastic" physicians and will gain experience in many aspects of medicine.
As well, he said, many residents have found Chatham-Kent to be a "warm and welcoming" community and an "ideal" place to call home.
The trio joins second-year family medicine residents Dr. Matthew Milkovic, Dr. Aamer Somani and Dr. Shreya Roy.