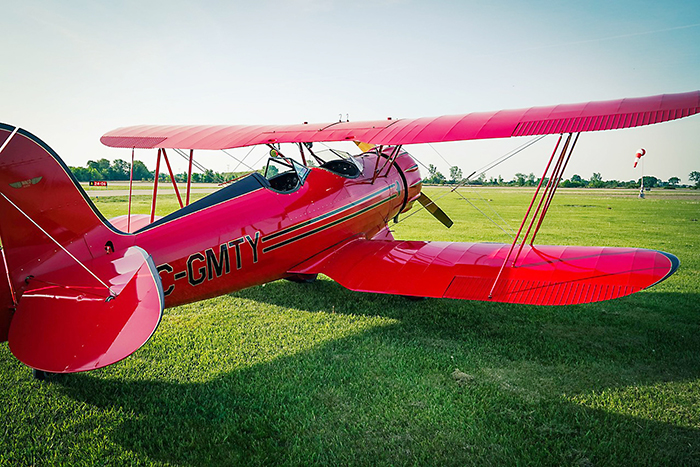 A group of local pilots are offering a free ride in a biplane for one lucky youth.
The Chatham-Kent chapter of the Canadian Owner and Pilots Association (COPA) 203 is giving away the free ride in a WACO Biplane to someone between the ages of 12 and 17.
Simply sign up at www.copayck.com.
Entries will be accepted until Labour Day.
One person will be selected at random from the list of entries and will be able to bring a friend, parent, or guardian with them on the flight.
Historically, COPA 203 has run a COPA for Kids Program in September.
In previous years the organization has been able to have as many as 200 kids fly in a single day.
COPA officials said they unfortunately are not able to host the event and are offering this flying experience instead.
For the lucky winner, one of COPA's pilots will arrange a date and time to meet at the Chatham-Kent Municipal Airport.
There, the winner will attend a short ground school course for a safety and orientation briefing, take a close-up tour of the airplane, and then take to the skies.
Parental/guardian consent will be required on the day of the flight.
Chatham-Kent COPA president Aaron McPhail said, "We understand many children are disappointed that we cannot run our COPA for Kids program this year, but we are excited to offer a very special flight in this amazing aircraft."
The flight recipient will also receive a gift certificate from Mike's Place Restaurant.
Comments
comments