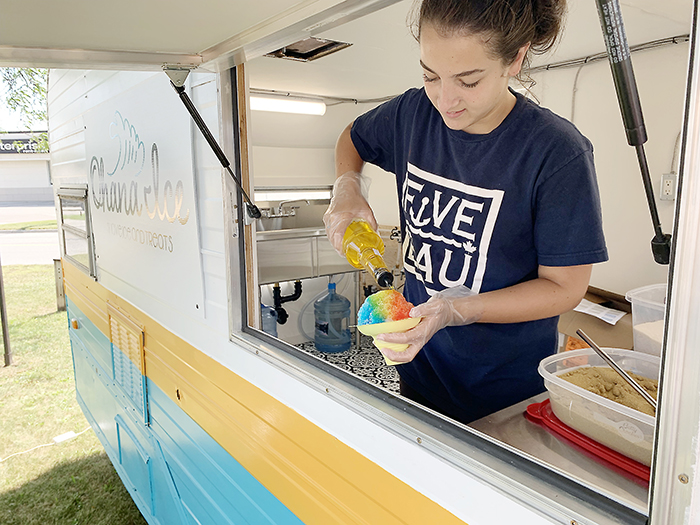 Not every teenager goes looking for a job, let alone seeking to start his or her own business.
Maria Whittal is not "every teenager." She spent late spring and early summer gutting a small camper and repurposing it as her store on wheels.
Home to Ohana Ice and Treats, the camper is set up on Richmond Street in Chatham on the property owned by her parents, Dan Whittal and Rachel Schwarz-Whittal.
Maria, 14, said the pandemic impacted her decision to get to work.
"This is something COVID kind of inspired. I was doing a lot of sitting around. I felt I needed to be doing something," she said.
A chat with her parents got things started.
"Near the end of the school year, I was kind of brainstorming new business ideas with my parents. They are the entrepreneurs of the family. It kind of inspired me to start my own business," Maria said.
Rachel heads Brio Academy while Daniel leads Whittal and Company law firm.
The brainstorming led to the cool treats business.
"We knew it was going to be a hot summer, so why not a shaved ice business? Who doesn't like shaved ice?" Maria said.
But she needed a location. Enter the camper. Only, it was in poor condition when they acquired it.
"It was in really, really, really rough shape. It was full of junk, so we had to rent a dumpster," Maria said. "We emptied it, ripped all the walls and floors out of it and went from there."
Only the "we" did not involve her parents.
"The deal was this needed to be driven by Maria. We're here to help, to offer advice and support," Rachel said. "She put in the sweat equity."
Well, she did have some help. When her uncle Paul Schwarz learned what was taking place, he helped with the project, Rachel said.
Still, Maria took the lead on everything.
"She's the one who had to solve all the problems," Rachel added. "She was here for the health inspector too."
Ohana serves shaved ice, as well as cotton candy. Both come in a very diverse set of flavours.
For hours, visit Ohana Ice's Facebook page, https://www.facebook.com/ohana.ice.chatham/
Maria plans on running her business into the fall, opening on weekends, weather permitting.
Her cotton candy business could continue for special occasions as well.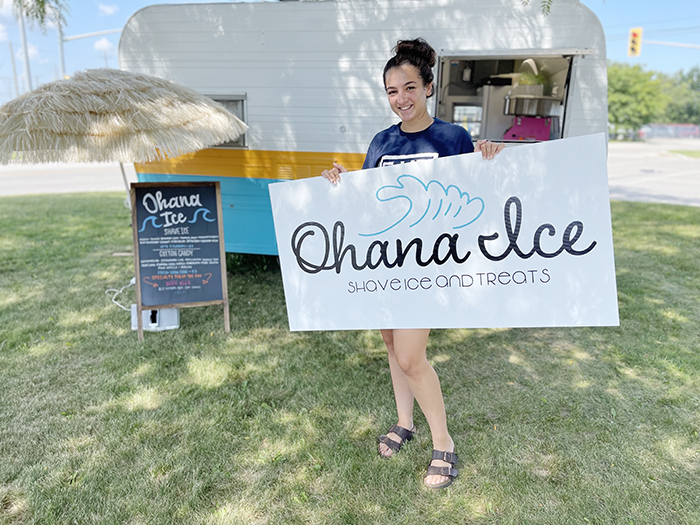 Comments
comments