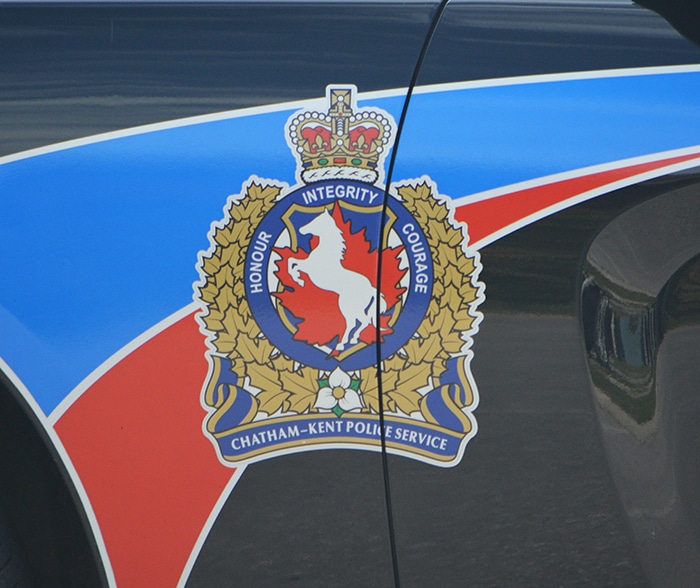 Child-exploitation related charges
Yesterday, members of the Chatham-Kent Police's Internet Child Exploitation (ICE) Unit executed a search warrant at a residence in Chatham.
Two men in the home were arrested and charged with failing to comply with their release conditions by being in possession of electronic devices capable of accessing the Internet, conditions stemming from a previous ICE investigation.
A 28-year-old man and 27-year-old man were both released pending a future court date.
Domestic-related charges
Yesterday afternoon, police responded to a domestic disturbance at a residence in Harwich Township.
Through investigation, police learned that a verbal argument between the man and woman escalated into a physical altercation.
The man fled the home but returned and the disturbance continued.
A 39-year-old man was arrested and charged with several domestic and firearm related offences. He has been held in custody pending a bail hearing.
Theft charges
Last night, police responded to a theft complaint on Wellington Street in Chatham.
Through investigation, police learned that the man stole a cell phone that was left unattended from the front porch of a residence.
Officers identified the man responsible and quickly located him on Colborne Street, still in possession of the stolen phone.
A 23-year-old man of no fixed address was arrested and charged with theft under $5000 and being in possession of property obtained by a crime.
Compliance issue
On April 4, a man was released from custody with several conditions. One of those conditions stated that he was not to communicate with a specific Shrewsbury woman.
On Tuesday, Chatham-Kent police say the woman checked her Facebook account and found a message from the man.
Yesterday morning, police located the man and he was arrested.
A 43-year-old Chatham man has been charged with failing to comply with his release conditions.
Comments
comments