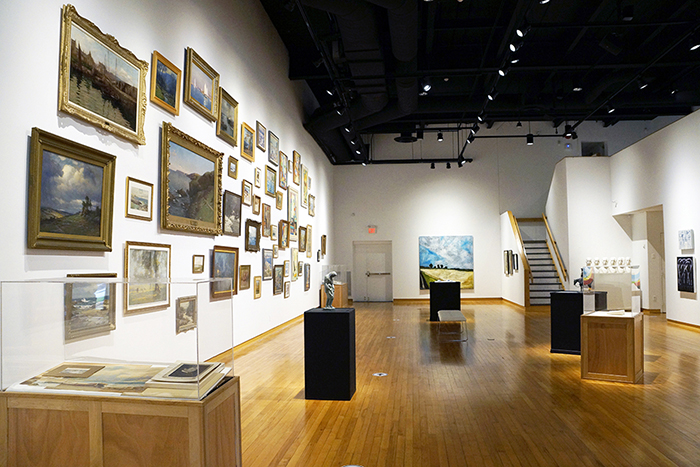 The Thames Art Gallery (TAG) reopened this week with two new exhibitions.
With more than 120 works on display from TAG's permanent collection, a selection of the work has been collected for an exhibit. View featured historical and contemporary paintings, prized works and seldom-seen objects.
Artists on view include some of Chatham-Kent's favourite sons and daughters from the past, including AM Fleming, Hortense Gordon, and George Wolfe, You will also find contemporary artists like Tracy Bultje, Becky Fixter, Darla Fisher-Odjig along with many more.
"This is also an opportunity to examine the role the collection has to play in preserving and advancing the cultural values of C-K. With so many significant changes this past year, the collection presents an excellent opportunity to take pride in our roots and reflect on how we as a community would like to see the future unfold," gallery curator Phil Vanderwall said in a media release.
In the Mezzanine Gallery, view Facing North by artist Jean Hay.
Facing North presents a significant group of paintings by this artist. Drawn from the combined collections of TAG and the Judith and Norman Alix Art Gallery in Sarnia, this show is both beautiful and inspiring.
Hay began painting seriously in her later years, making her work a testament to the power of the creative drive through all phases of life.
These family-friendly exhibitions are open Wednesday through Saturday from 11 a.m. to 4 p.m. Advance registration is currently required. Reserve your spot at www.chatham-kent.ca/TAG.
Comments
comments