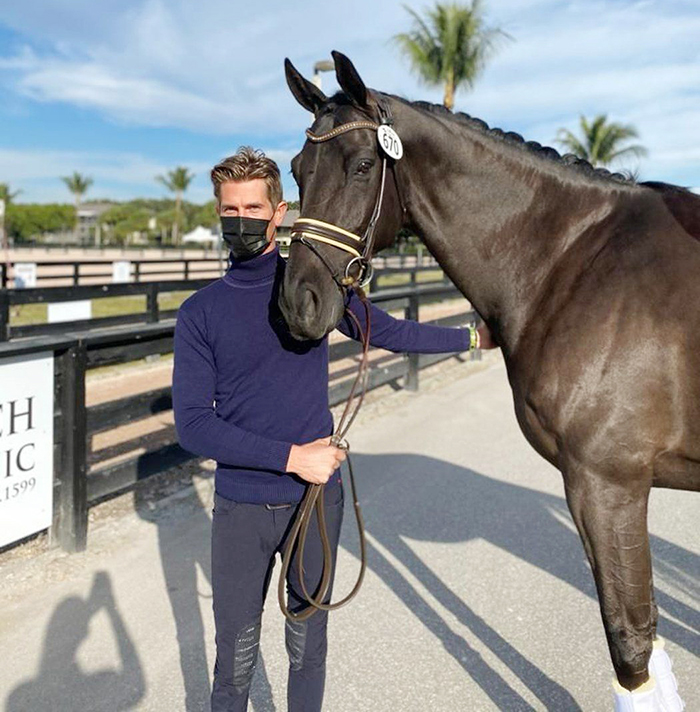 By Bird Bouchard, Local Journalism Initiative
The Ridgetown Independent
The Olympic Games Tokyo 2020 will have a familiar face for many this year.
Ridgetown native Chris von Martels will take his equestrian talents on the world's biggest stage and hopes to bring home a gold medal for his country.
Despite not being selected for the 2016 Rio Summer Games, von Martels is now heading to Tokyo after being nominated by Equestrian Canada for his first Olympic team.
von Martels is based in Wellington, Fla., where he sells and trains horses at the von Martels Dressage equestrian facility. His family has worked with horses for generations.
"We've always had horses here on our farm in Ridgetown," said his mother, Debbie von Martels. "So it was a very natural progression that he had a love for horses. Chris and the sister have ridden horses since they could walk."
Like most Canadians, von Martels grew up playing hockey. Despite always having a love and passion for riding, von Martels got a late start to the game and did not start competing at a provincial level until he was 13 years old.
According to his mother, von Martels will be taking his horse Eclips to compete in the Olympics – a horse he has only been riding for about a year and a half.
In 2015, Chris von Martels won two medals at the Pan Am Games in Toronto. It was his debut at a major games and his first time on a senior national team.
He won bronze in the individual dressage final. He also won silver in team dressage.
That year was good to von Martels. He was named the Equine Canada Equestrian of the Year and Dressage Canada Athlete of the Year for 2015.
Comments
comments