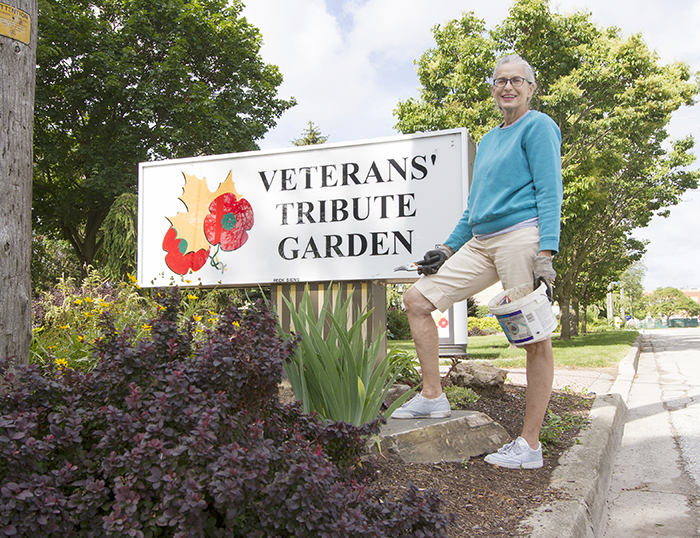 Yes, Chatham-Kent has its share of petty crime. The majority of these are crimes of opportunity – people with addictions and other issues seeking quick cash for an equally quick fix.
And then there are the thefts at Veterans' Tribute Garden recently.
We very much doubt this is someone looking to cash in on plants to get a buzz.
The park has seen thieves dig a six-foot-tall dogwood tree out of the ground. You generally don't just pedal off on a stolen bike with six feet of tree under your arm.
Ditto for hostas, irises and even a rose bush. Plants aren't hot illicit resale items. But for someone looking to augment their yard, one could see the interest.
Except that should be in appreciation only.
These plants have been painstakingly maintained by a small group of volunteers, led by Leslie Waddell. The tribute garden is a wonderful, peaceful location along the northern bank of the Thames River. It's a great spot to visit and to let one's stress fade away.
For horticulture fans, the gardens are also quite calming and can foster ideas on how to spruce up one's own backyard.
Except buy your own plants.
This is a garden also put in place as a tribute to military veterans, past and present. Hence the name. To desecrate such a place for selfish purposes is sad.
Kudos to staff and volunteers with the Foundation of the Children's Treatment Centre of Chatham-Kent. Raising $151,500 over the weekend at the annual Festival of Giving was no easy task.
The event, in its 20th year, has traditionally been one heck of a party, with a serious amount of fundraising added. But with the COVID-19 pandemic, there is no safe way, or legal one, to bring together 1,000 people under one roof. Going virtual cut costs, but also limited auction and fundraising options.
Still, the organizers still managed to put on an enjoyable event, with live music and a live auction, along with words from past chairs of the event.
The online auction, in place for a second straight year, raised $40,000, a sign of how well the people of Chatham-Kent support the treatment centre.
To everyone involved, a job well done.