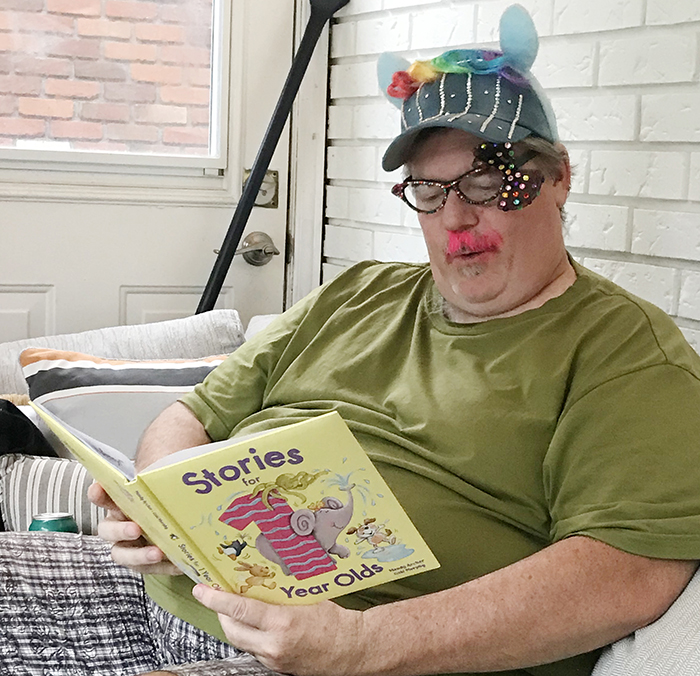 In adult life, one shot can lead to another. And in my case recently, my second vaccination shot led me to a tequila shot, and funds raised for a good cause.
On July 6, I received my second vaccination jab at the Bradley Centre. I'll discuss that shot's brief impact on me later in the column.
But that shot made me feel confident I could hang out at Johnny's Surf Shop just down the street. For two hours on July 8, I went to "jail" at the surf shop – a neighbour's backyard – as he and I were part of a Jail or Bail event fundraiser for Rise House International.
John Lyons, the buddy, is on the board for the charity, which funds an orphanage in Haiti, along with other projects to help children and families. Rise House is the metamorphosis of Hime for Help, the charity started years ago by Emily Hime, and now run by a board of volunteers.
When Emily asked if I'd help out, and if I would be willing for people to ask me to do a few silly things to raise money, I jumped at the chance. The problem is, I informed the women at The Voice. Their craniums started scheming.
So there I was at John's place, armed with a good start of pledges and more than halfway towards my $500 goal. I should mention all this took place outdoors and John and I, despite being on video together, were about five feet apart.
John and I went on Facebook Live on his page and chatted about a host of things, but John is a tequila fan and loves his margaritas. So he made a couple while we "suffered" in jail, and I was forced to sample the beverages.
Soon enough, John was out of jail, having reached his $500 threshold. I, however, was just over the $300 mark.
And then Sarah and Fatima from work showed up with a bag of tricks.
For $20, I had to wear a bedazzled hat and animal ears with rainbow coloured bangs. No problem.
For $20 more, I let Sarah shave off my goatee. No problem. And spray paint it pink. What? Sure.
There is video up on Facebook of this happening. Sarah trimmed off my goatee, leaving the soul patch and moustache. Then she went to use a can of temporary pink hair dye on the moustache. She let out one blast of the stuff at close range and more than my moustache got hit. Sarah had to immediately take a break as she could not stop laughing. Ditto for Fatima and John. Well, John was able to keep the video rolling.
Sarah regained her composure and transformed me from the look of a drunken clown to, well, maybe a distant cousin of the Mario Bros.
Naturally, the women were not done. Out came some lipstick. Another $20 pledge and I had nice, rich pink lips.
But wait, there was more. Out came a pair of hilarious glasses and a children's book. For $20 more, I was to don the glasses, with the bedazzled hat, funny ears, pink moustache and pink lipstick, and then read a story from the book for one year olds.
Peekaboo Puppy was its name.
I read it with great expression, as requested, although if I had been reading to a child, with my tone and my look, they'd have been in tears, and not of joy, unlike Sarah and Fatima.
But that reading pushed me over the top as others watching contributed, possibly out of pity.
Regardless, John and I were out of jail. In the end, a group of about 15 of us raised well north of $10,000 for Rise House International.
I am in the process of growing back my goatee, and I don't know if my dignity will ever recover. Then again, I did not get tasked with going door to door in a dress and wig and offering neighbours beer. Yvon, I bow down to you, sir!
A shot in the arm
As I mentioned, I got my second vaccine recently. I was the last person in the office to get it, if you can believe that.
My first shot led to a sore arm for about 24 hours. The second shot gave me the chills the next morning, and some fatigue.
Sarah here at the office had to take a day at home after hers. Everyone else reported a sore arm and that was about it.
So, I am double vaccinated, and in about a week, I'll be at full efficacy. Corcoran's Backyard and Corcoran's Downstairs Pub will soon be open for fun.