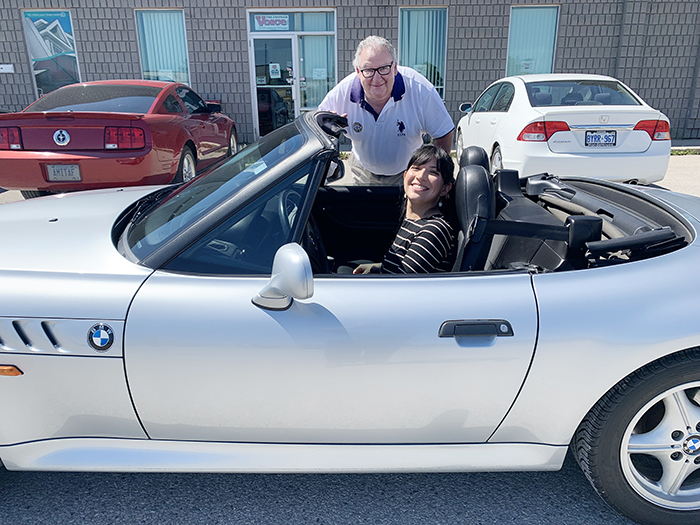 The Children's Treatment Centre of Chatham-Kent (CTCCK) has 151,500 reasons to smile these days.
Despite a second year of virtual participation, the organization's Festival of Giving raised $151,500 on July 10.
Mike Genge, executive director of the Foundation of the CTCCK, said the funds raised fell short of what came in last year for the first virtual festival, which raised $177,500, but he's impressed with the support of the community.
"We still had incredible ticket sales. When you think about it, to sell 600 tickets virtually, that's big," he said. "We did really well, and did really well with the sponsors."
Prior to COVID-19 pandemic restrictions, the CTCCK's biggest fundraiser typically attracted more than 1,000 guests, with a different theme each year. This year participants were encouraged to stay in their own bubble and watch the virtual event from the comfort of their own home.
A year ago, the Festival of Giving was to take place in person, but the COVID-19 pandemic at first delayed the event from April to October of 2020, and went from face to face to virtual.
This time around, participants knew from the outset they'd be taking part from the afar rather than gathering en masse at the Bradley Centre.
This year also marked the event's 20th anniversary.
"I'm amazed that we're 20 years into it and we have people supporting it virtually. They are into it," Genge said. "I think that is incredible in itself."
Up for grabs for one lucky ticket holder was a BMW Z3 Roadster, which was won by Wallaceburg's Tony M.
Genge said the online and live auctions were both well received again by the public.
He added the online element is likely not going to go away in the future.
"I think we'll be live again next year. But we may have to reshape the event somewhat. I don't think we'll ever get back to 1,000 people (gathered together)," he said. "I think it will come down to what the governments want us to do. That will determine what our event looks like."
Genge anticipates it being a combination of a smaller live gathering combined with a virtual element.
"The online auction raised over $40,000. There were about 15 to 20 items that just went crazy," he said.
As for those auction items, Genge encourages bid winners to stop by 300 Lacroix, Unit 5 – the foundation's office – between 8 a.m. and 4 p.m. to pick up their items.
Support from the Festival of Giving help fund the CTCCK's social work, recreation and music programs.
"The funds raised will go towards providing quality therapy and programming to children with special needs in our community," Genge said.
He added the fun and fundraising is not over, as the Festival of Golf is a go for September. Tickets will go on sale in the near future.