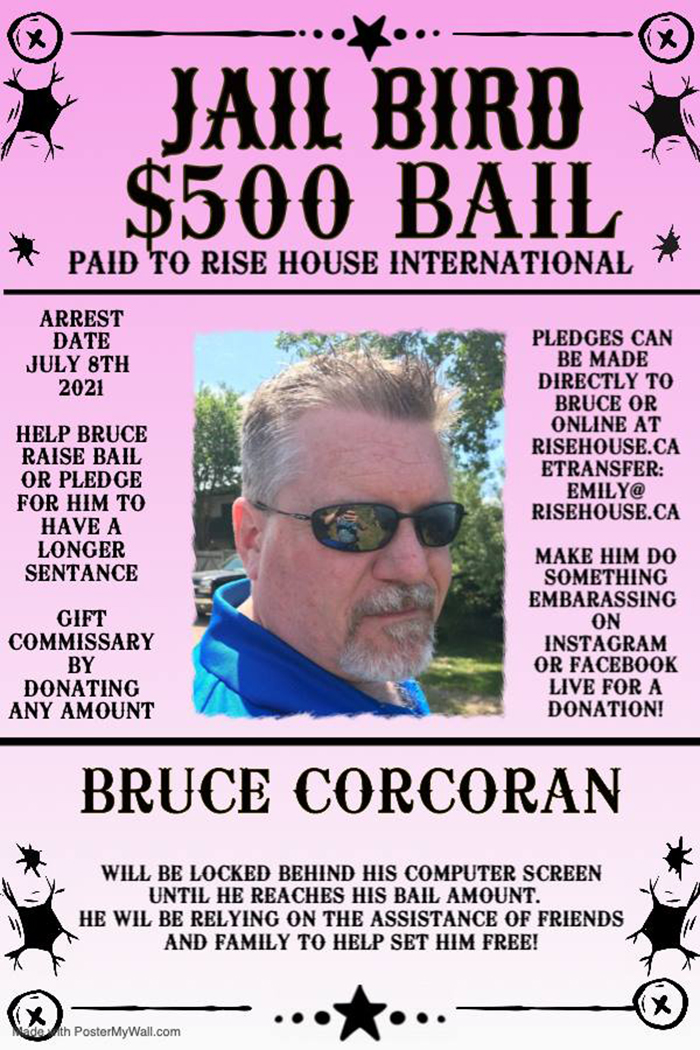 Next week will be an interesting one: I'm getting jabbed and jailed.
On Tuesday, I am getting my second vaccine dose. And two days later, I'm in computer jail as a fundraiser for Rise House International.
I hope I don't have an adverse reaction to the shot. That takes place at the Bradley Centre. This time around, it's Moderna. Back in early May, it was Pfizer.
The vaccines are interchangeable, so I'm not worried. It's just that some folks really get knocked sideways for a short time by that second shot.
It will have been nearly two months between shots, so I expect all will be well. Last time around, my arm ached for about a day, and that was it. I'll take that again.
Two days later, I get "locked up." Well, locked behind my computer as part of a fundraiser for Emily Hime's charity, Rise House International.
So, if you would like to help children and families in Haiti, help get me out of the slammer!
I need at least $500 in bail. You can make the pledge directly to me at bruce@chathamvoice.com or send an E-transfer via emily@risehouse.ca.
Emily says you can also send money to extend my sentence, or send coin in an attempt to have me do something silly online.
So, I am to be stuck in my chair in front of my screen until I make bail. People can also donate to allow me to grab a snack, get a drink or get a short break from sitting.
It all starts at 6:30 p.m. July 8.
But you can start getting me out of the brig by donating today! It's a great cause and Emily and her board do awesome work.
And if you know of others who are "locked up" on July 8, no problem. I'm not a selfish guy. I believe in spreading the fundraising bucks around. My suggestion: Send me bail money and send the other person money to keep them behind bars for a longer period of time!
We will be on Facebook Live for those of you wishing to observe and support.