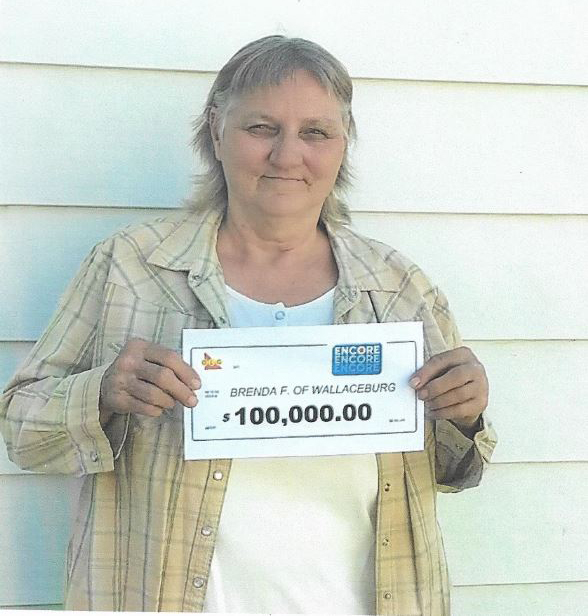 Playing Encore paid off big time for Wallaceburg's Brenda Foster.
She matched the last six of the seven Encore numbers in exact order April 9 to win $100,000.
"I'm a regular lottery player," Foster, 64, said in a media release. "I like playing instant tickets, but I always switch it up."
Foster, a married mother of one, was at the store when she decided to check her ticket using the Ticket Checker.
"All these bells and whistles went off and I saw $100,000 appear on the screen," she said. "I was in disbelief!"
She plans to pay some bills, help her family, and complete some home renovations with her winnings.
The winning ticket was purchased at Jimmy G's Variety on Murray Street in Wallaceburg.