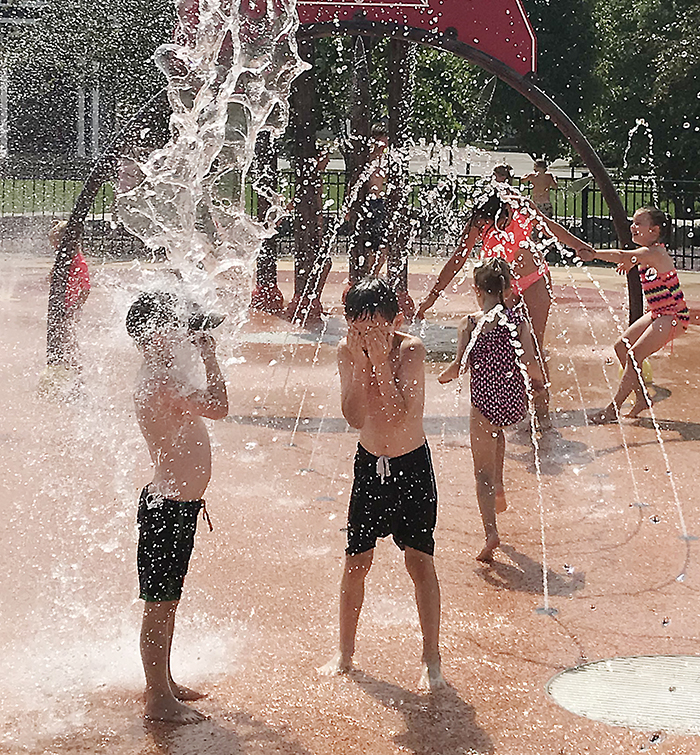 As the next heat wave is set to hit southwestern Ontario, the municipality is turning on the water at its splash pads.
As of 10 a.m. on Friday, pads in Bothwell, Dresden, Ridgetown, Thamesville Tilbury, Wheatley, Wallaceburg and Mitchell's Bay will be spraying water for family fun.
Chatham's Kingston Park will fire up as soon as the municipality gets test results back on its closed system.
Municipal officials say washrooms will be open when the splash pads open, but change rooms will not.
Social distancing is required for anyone outside of your immediate household. Leave a two-metre distance where possible while attending the splash pads.
Here are the operating hours for the various splash pads in the municipality:
Bothwell Optimist Park – 9 a.m.-9.p.m.
Dresden Kinsmen Park – 9 a.m.-9 p.m.
Ridgetown Kiwanis Park – 9 a.m.-9 p.m.
Thamesville Ferguson Park – 9 a.m.-9 p.m.
Tilbury Knights of Columbus Park –10 a.m.-8 p.m.
Wheatley Area Complex – 9 a.m.-9 p.m.
Wallaceburg Jaycee Park –10 a.m.-8 p.m.
Wallaceburg Colwell Park –10 a.m.-8 p.m.
Mitchell's Bay Park – 8:30 a.m.-8 p.m.
Chatham Kingston Park – (opening date pending required test results) Monday 11 a.m.-8 p.m., Tuesday- Sunday 10 a.m.-8 p.m. with 30-minute shutdowns at 12 p.m. and 5 p.m.