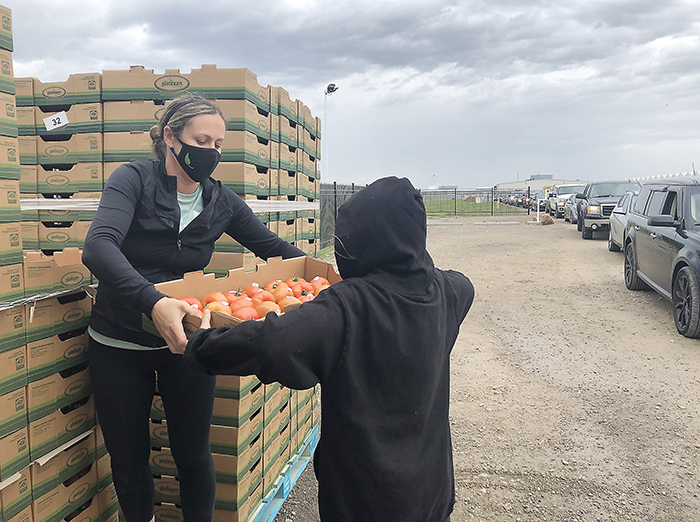 The long lineup of vehicles daily at Platinum Produce tells us a great deal.
First off, the system is broken.
Platinum Produce, unable to sell much of its tomato and pepper crop due to the pandemic restrictions leading to a drop in demand from restaurants, is in the process of selling its produce right on its own property to anyone who wants to pop by.
It's sad that the greenhouse had to resort to such desperate measures to get food to the masses.
But it is great to see the public respond in such large numbers. People have come from as far away as the GTA and even Barrie to purchase the produce – which opens another can of worms in the pandemic, but this is a curbside pickup point-of-sale operation at this time.
The mass public interest is due to the great pricing and the love of quality, locally grown food.
Local fruit and vegetables are things we just don't get enough of in our big box corporate grocery stores.
Too often, high-quality locally grown produce is headed south for distribution while "Product of Mexico" and "Product of USA" items come up our way.
Something is ridiculously wrong with that picture. Think of the unnecessary logistical expenses involved, or the greenhouse gas emissions from all that trucking to faraway markets.
John O'Brien, owner of the now-closed Food for Less in Chatham, was onto something. He sought out locally grown produce whenever possible. Why can't other stores do that?
Well, unfortunately, the big corporate giants buy in massive bulk for distribution across a slew of their chain outlets. Price seems to trump everything else.
Given how much the pandemic has people seeking to support local businesses, the time is ripe for some form of partnership between local growers and local vendors. There is a reason our fruit and vegetable stands in Chatham-Kent are so busy in the summer months: the quality of the food is unmatched.
Think of that first taste of peaches and cream corn of the season. Fresh perch from Lake Erie. A Honeycrisp apple from Delhaven Orchards. Handpicked strawberries from Pardo's Berrie Farm.
Unbeatable.
Yet why is it so difficult to purchase such quality anywhere other than right from the grower?
Corporate profits and corporate convenience.