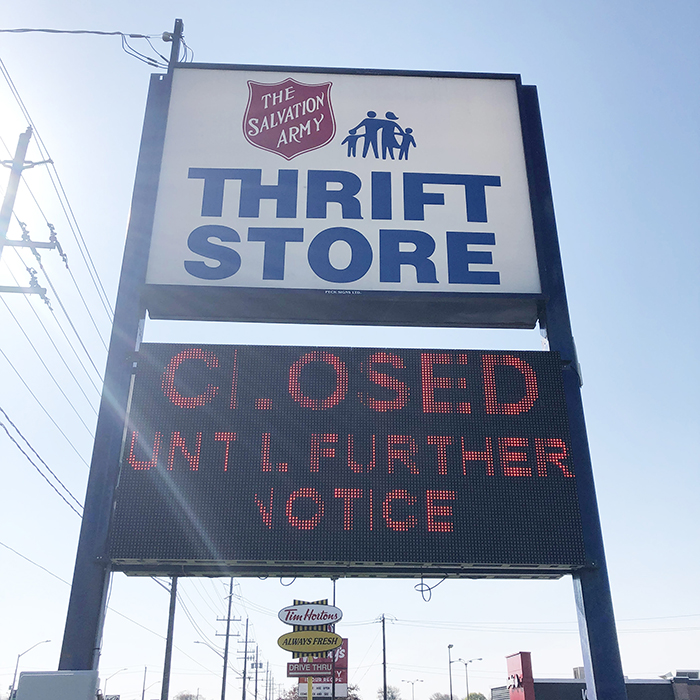 By Pam Wright
Local Journalism Initiative Reporter
The closure of local thrift stores has created a chilly challenge for Chatham-Kent's temporary foreign workers.
John Jaques, owner of Sunshine Asparagus Farm near Thamesville, said it's been tough finding warm clothing for the 24 Mexican workers now at Sunshine.
He's put out a call for donations as a result.
Not considered an essential service, the stores were closed by the province, creating an unforeseen problem with no easy solution.
"Normally we go to the Goodwill or other stores to get things for the men to get started," Jaques said. "This year we don't have that option so we are collecting."
Jaques posted the need for warm clothes on a local social media site and friends and neighbours are already stepping up.
"We are looking for men's medium and large sweaters and coats," Jaques explained.
The workers are still under mandatory quarantine, preparing to harvest some 60-acres of asparagus at the East Kent operation.
Anyone wishing to donate clothing to Sunshine Farm can call 519-692-4416.
Around 1,300 temporary foreign workers are expected to arrive in Chatham-Kent this season, but there is no breakdown in numbers between those working outdoors or those labouring in greenhouses.