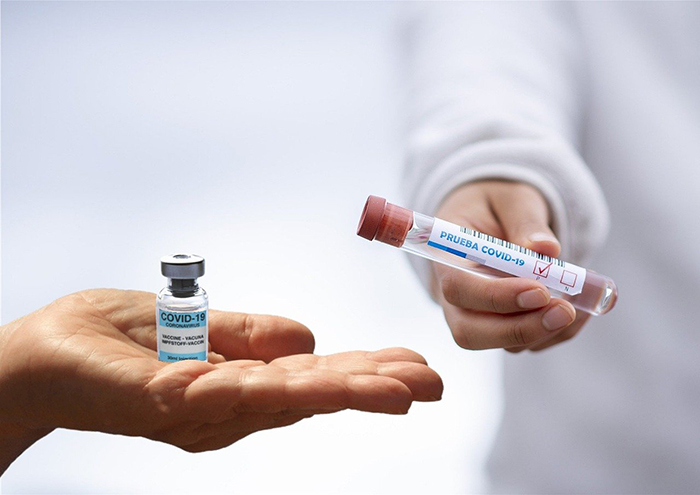 By Pam Wright
Local Journalism Initiative Reporter
Plans are in the works to expand Chatham-Kent's vaccine road show.
Public health officials will be taking the COVID-19 shot to temporary foreign workers this week as part of the second half of Ontario's Phase 2 rollout.
Medical Officer of Health Dr. David Colby said at last week's board of health meeting that a mobile team will begin inoculating workers at the large farms and greenhouses in the municipality.
"Vaccinating anyone is a real win in terms of getting this pandemic under control," Colby said, adding the continuance of food production in Chatham-Kent's booming agriculture sector is paramount.
Health officials are hoping mobile clinics will stave off any COVID-19 outbreaks, such as the large one at Greenhill Produce last year.
But thanks to a progressive move by government, workers are now being offered the shot when they arrive at Toronto's Pearson airport.
John Jaques, owner of Sunshine Asparagus Farm near Thamesville, said all of his 24 employees got the jab at the airport and are now on mandatory quarantine on the farm.
The workers had to be tested before leaving Mexico, tested again at the airport and will be tested again by Chatham-Kent Public Health towards the end of quarantine.
"Our workers had fortunate timing," he said, as the protocols were recently introduced. "I'm pretty confident things are going to be OK."
Jaques called the government's airport vaccination effort a win-win.
"It's really positive," he said, adding medical leaders, including Colby, pushed for the measure.
"It makes total sense."
Other local vaccine outreach initiatives are being met with great success.
Recent pop up clinics in Wheatley and Highgate were well attended, Colby said, getting the shot into the arms of around 650 residents.
The reaction of local residents was "overwhelmingly positive," Colby noted.
"People are overjoyed we are bringing the vaccine to smaller communities," he said. "The response is nothing but positive."
Getting COVID-19 vaccines to all corners of the municipality is a joint effort between the health unit and Chatham-Kent EMS.
Shut-ins are also receiving the vaccine, Colby explained, adding the rollout in that sector is going well.
Pop-up clinics in other outlying communities are also in the works, Colby says, but details have yet to be finalized.