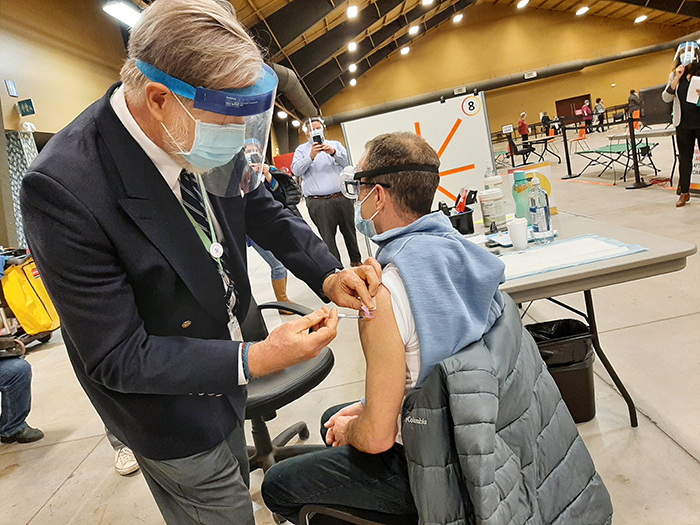 CK Public Health continues to work its way down the vaccination list with residents born in 1956 or earlier now able to book appointments.
Beginning on March 30 residents aged 65 and over can call the COVID-19 vaccination line at (519) 351-1010 to book an appointment.
Residents whose last name start with A to M are asked to call on Monday, Wednesday or Friday. Residents with a last name starting with N to Z are asked to call on Tuesday, Thursday or Friday.
Residents are asked to leave a message when they call to book their appointment.
"This new age bracket includes a large segment of our population.  It may take a few days before your call is returned. Please be patient; once you have left a message you do not need to call again," stated CK Public Health officials.
Messages can be left 24 hours a day and are returned Monday to Friday between 8:30 a.m. and 8:30 p.m. with exception on statutory holidays.
Chatham-Kent has administered more than 20,000 doses of the COVID vaccines to date, roughly 20 per cent of the local population, according to CK Public Health's data.
On Tuesday it also reported 15 resolved cases of the virus and five new ones. The change in cases brought the active total down to 80 which is 10 less than the previous day.
Three individuals remain hospitalized. The outbreaks at Hudson Manor in Tilbury and A.A. Wright Public School in Wallaceburg remain active. One new workplace outbreak has been declared. CK Public Health does not disclose the name of workplaces unless there is risk to public safety.