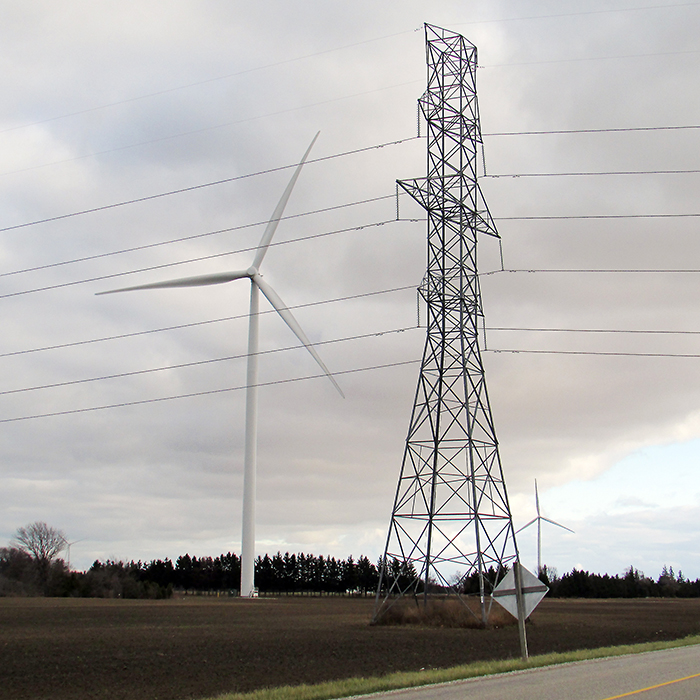 Hydro One has released its preferred route from Chatham-Kent into Lakeshore for a new transmission line.
The line, as proposed, would leave the switching station on Communication Road south of Chatham and north of Highway 401 and proceed mostly north of the 401 out of Chatham-Kent to the west.
Hydro One will continue to engage with residents and work closely with property owners to inform the project's next steps. Residents are invited to learn more about how the route was selected and provide feedback on the project by visiting the online open house and attending a live virtual presentation and discussion on March 11 from 7 p.m. to 8 p.m.
Hydro officials said the decision on the preferred route was guided by extensive community engagement and input received from First Nations and Haudenosaunee communities, government agencies, elected officials, interest groups and businesses, as well as the collection of environmental and technical information, as part of the Class Environmental Assessment process.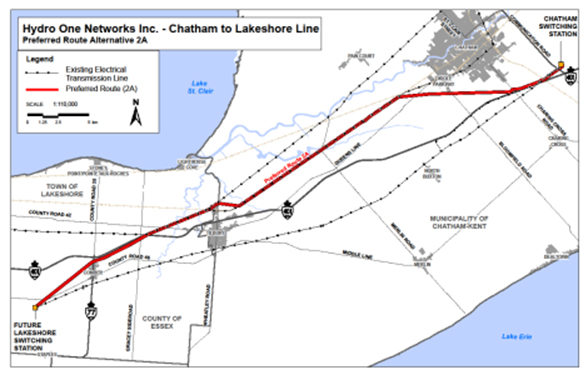 "As we reach this significant milestone in the Chatham to Lakeshore Transmission Line, we are one step closer to supporting the incredible industry and community growth in the region," said Daniel Levitan, vice-president of stakeholder relations with Hydro One, via a media release. "As this critical infrastructure project progresses, we look forward to continuing our close work with residents, communities, businesses and elected officials."
The new transmission line will support local industries looking to expand and directly address the need for more power in the region while providing certainty for long-term planning and growth, officials said. The line will increase the amount of available power to the region by approximately 400 megawatts, the equivalent of energizing a community the size of Windsor.
To meet growing demand for electricity, Hydro One has constructed two new transmission stations in Leamington and is currently building two additional high-voltage transmission stations in the region. Through these investments, Hydro One plans to build a safe, strong and reliable transmission network to support residents, local jobs and fast-growing industries heavily dependent on electricity, including the agricultural and food processing sectors.
More information about the Chatham to Lakeshore Transmission Line and Class Environmental Assessment can be found at: www.HydroOne.com/Chatham-to-Lakeshore