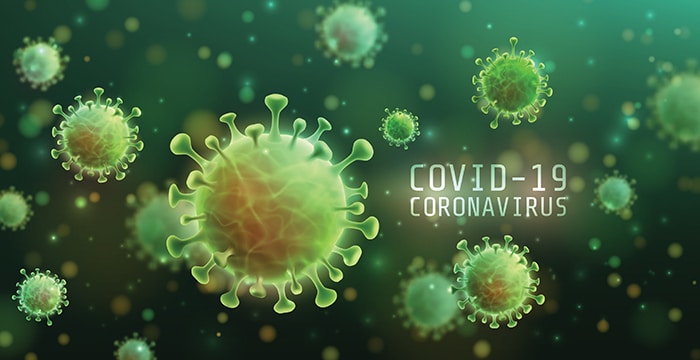 Returning traveller in federal quarantine
By Bruce Corcoran
A man has tested positive for one of the variant strains of COVID-19 and is recovering in Chatham-Kent, according to CK Public Health officials.
A man in his 50s tested positive for the gene mutation as part of routine testing, officials said.
He had recently returned to Canada from a trip abroad, and is in federal quarantine, but in Chatham-Kent. CK Public Health officials said the man is not a C-K resident, but he is isolating on his own and they are checking on him regularly.
"The individual is not a C-K resident, but they are currently residing in CK as part of their federal 14 day quarantine," Jeff Moco, spokesperson for CK Public Health, told The Chatham Voice.
Further testing will determine which variant the man has.
"The UK variant is kind of the main one, but hopefully we'll know in a few days," Moco said. "The new rules on people arriving to Canada are that people are tested right away and they have to do federal isolation."
The man will remain in federal quarantine until his COVID-19 status is deemed resolved, he added.
Dr. David Colby, medical officer of health for Chatham-Kent, said the federal guidelines are working.
"It is currently estimated that variants of concern are now approximately five to 10 per cent of cases in Ontario and we expect to receive more of these cases. The good news is that public health measures needed to control these new variants are no different," he said in a media release.
Moco said with the federal isolation rule in place, local residents shouldn't worry about being exposed to the variant COVID-19 strain through this individual.
"The federal process is happening. We're following up with this person closely. The risk to the public in terms of exposure to this person is considered minimal," he said.
Meanwhile in Chatham-Kent, the active caseload of COVID-19 dropped to 116, down 14 from a day earlier. A total of 16 cases were deemed resolved by Public Health, while only two new cases were reported.
Eight people remain hospitalized, and eight have died due to COVID-19 since the beginning of the pandemic, Public Health officials said.
Fairfield Park long-term care home in Wallaceburg, a site of large-scale outbreak, saw no new cases in the past 24 hours.
Comments
comments
« Friday police briefs Have your say in naming of Wheatley soccer field »