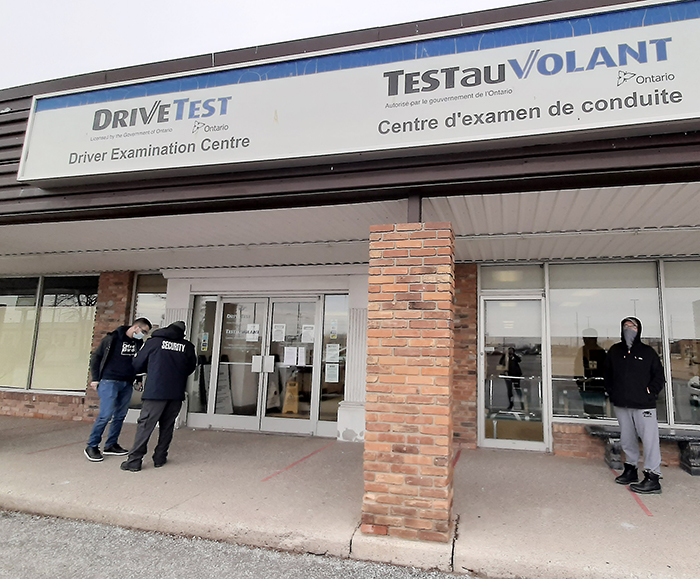 By Pam Wright, Local Journalism Initiative
To say Jennifer Blackbird is frustrated is an understatement.
By the time she gets behind the wheel to get her G2 license on April Fools Day, she will have waited a total of 13 months for her Drive Test appointment.
"This is crazy," the Walpole Island resident says.
Bad timing accounts for some of Blackbird's problem. She attempted to make an appointment for her G2 test in March 2020, just as the province went into the first COVID-19 lockdown.
She learned that the first available road test was eight months later on Dec. 1. Unfortunately, when Blackbird arrived at Chatham Drive Test, she was told her test was cancelled because of bad weather.
Drive Test staff told her to re-book it herself and when she did the soonest one she could get was another five months away.
"It was infuriating," Blackbird says, adding taking a day off of work was costly, not to mention the inconvenience.
The 24-year-old, who works in Dresden full-time, faces a daily 70-kilometres round trip commute. She has to pay about $40 a day to get to and from work.
Blackbird would like to know why people who have their road test appointments cancelled — through no fault of their own — are not prioritized by Drive Test and are essentially kicked to the back of the line.
"I don't understand why they can't give you access to a priority list or a cancellation list," Blackbird wonders.
Left to fend for themselves in an online morass, Ontario's future drivers have to take what they can get.
Many — especially if they are working — can't afford the time consuming process of trying to find an available spot in the online system.
This is not an isolated incident. This reporter has learned of three other cases where tests have been cancelled since Boxing Day. None of the three wanted to go on record, but the average wait time for a test is an additional five or six months.
That's on top of the four to six months they've already been waiting.
Because they are located in rural communities where there is no access to transportation, the lives of the people waiting for tests are suspended in mid-air as they can't work or go to school without a G2.
Ministry of Transportation officials said 79,000 road tests have been cancelled in Ontario since Dec. 26, 2020.
It's unknown how many have been cancelled since the first lockdown began.
Those who have their G2 road tests cancelled receive an e-mail telling them they need to rebook the test themselves. Potential drivers have to go back into the online booking system on a first come, first serve basis.
This reporter reached out to SERCO, the company that has been running Drive Test since 2001, when the service was privatized by the Progressive Conservative government.
According to communications spokeswoman Mary Dane of SERCO, Drive Test plans to offer additional road tests in the future to address the current backlog, but cannot give dates in light of current pandemic lockdown protocols.
In a lengthy e-mail, Dane states the "health and safety of Ontarians remains our top priority," which is why Drive Test has introduced the strict protocols and halted the tests.
Dane explains in the e-mail that extra tests will be added to "ensure that customers with existing bookings are not disadvantaged in terms of future road test bookings, should it become necessary to cancel their existing bookings."
However, Dane did not specifically respond to the question as why Drive Test has not prioritized cancelled bookings.
She does say in the e-mail "due to a high demand for road test appointments, we are unable to prioritize customers with cancelled appointments."
It's been reported that there are third party websites that book Drive Test G2 road tests for a fee. Dane confirms this is true, adding that the province is working with Drive Test to solve the problem.
Another complicating factor that came to light last year is that aspiring drivers, mainly from GTA pandemic 'red zones' were coming to smaller centres — such as Chatham — to take their road tests, making long lines even longer.
Smaller Ontario centres where COVID-19 was less prevalent, continued to operate under Ontario's colour-coded system, but Drive Test centres were closed in pandemic hotspots.
Dane does not give specifics as to when the additional staff will be trained and added.
According to the Drive Test website as of last week, there is a current six-month wait for G2 tests at the Chatham Drive Test and no spots available in 2021 at the Sarnia Drive Test.
Currently, commercial licencing road tests continue throughout the province at Drive Test sites as this is deemed an essential service.