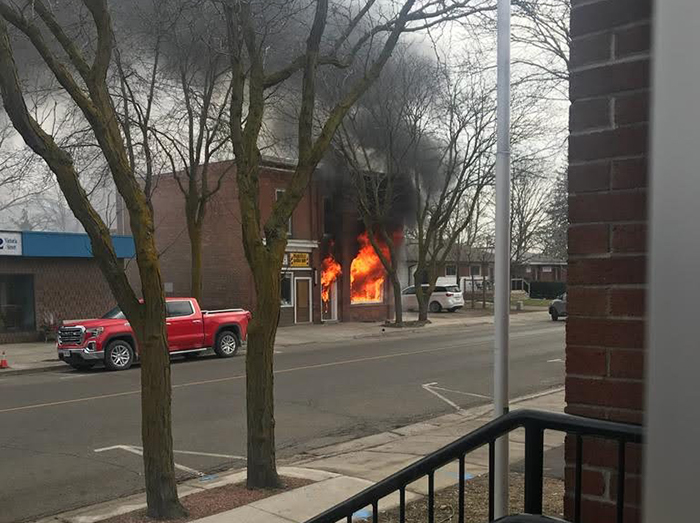 Careless smoking is blamed as the cause of a fire in Thamesville today.
No one was injured, but the property owner did suffer from smoke inhalation.
Chatham-Kent fire crews were called to a property on Victoria Street in Thamesville just before 10:30 a.m., arriving to see flames coming out of the front windows and door.
Crews from Thamesville and Chatham South attended, quickly knocking down the flames and containing the fire to the first floor.
The building houses several apartments; crews investigated and determined the fire had not spread to other units.
Fire officials estimate damage from the blaze at about $100,000.