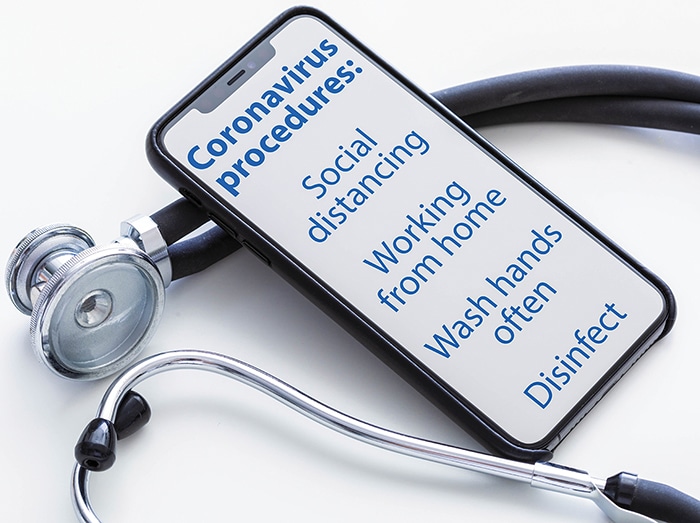 Opinion
First off, I am unhappy to say that due to the latest lockdown thanks to spiraling COVID-19 numbers, The Chatham Voice will once again suspend printing. We will, however continue to deliver the news to everyone online.
It's a difficult decision, but the right one in our eyes to help do our part to limit the potential spread of the virus.
We have too many carriers going door-to-door to too many homes to do anything but suspend our printed product.
We hope to restart the newspaper shortly after the provincial lockdown ends.
These are strange days indeed. Does anyone get a different vibe for this lockdown compared to what came down in March? I mean, there is certainly more traffic on our roads, despite the strict measures put in place again for families to hang out only with those in their homes.
The police have stepped up monitoring of potential lockdown violations, as several church gatherings in the Wheatley/Leamington area were ticketed recently, and four New Year's Eve house parties got hit with fines across C-K as well.
Please, do your part and remain with your immediate family to help stop the spread and get our numbers in check. We are about a week into the lockdown and numbers are way up.
It's good to see restaurants busy with takeout or drive-thru, and some businesses reported solid fall sales leading up to Christmas. I urge everyone to continue to shop local as much as possible, even during the lockdown. There are options other than ordering from a multinational conglomerate whose bosses could not find Chatham-Kent on the map if their lives depended on it.
Santa sent charcoal
Speaking of shopping local, a secret Santa did just that a couple of days prior to Christmas. I jokingly talked about my Big Green Egg on social media, mentioning Eggers are about the only people happy to get charcoal in their stocking or under the tree. A few hours later, someone dropped a package off on our front porch with a card.
The package? A bag of charcoal briquettes. The card said: "Bruce, you've been a good boy this year. Happy smoking on your Egg. From Santa."
For the life of me, I have not been able to figure out who sent it. At first, Sarah and I did a little deductive reasoning here in the office, looking at the handwriting. She believed it was Fatima's, and checked some office memos. It certainly looked like Fatima's writing, but it turned out we were wrong.
I am perplexed. It is clearly a woman's writing. Not a doctor (too neat). And someone old enough to use cursive writing.
I have my suspicions, but to this Secret Santa, I must salute you. Well played. And what a nice thought.
Chicken scratch
While Sarah perused our files to compare handwriting, she came across some that made her say "Eww, whose is this?"
It was mine. I have horrible handwriting. Most lefties do, especially when you add in years of taking notes as fast as possible.
Sarah was very apologetic, but she was correct. My handwriting is "eww."
Happy New Year…zzzz
That about sums up how Mary Beth and I rang in the New Year. We had a couple of drinks around the bar in the basement, listened to some music for a bit, and then opted to watch some television. Both of us were out cold by 12:30 a.m.
What a strange New Year's Eve.
Comments
comments