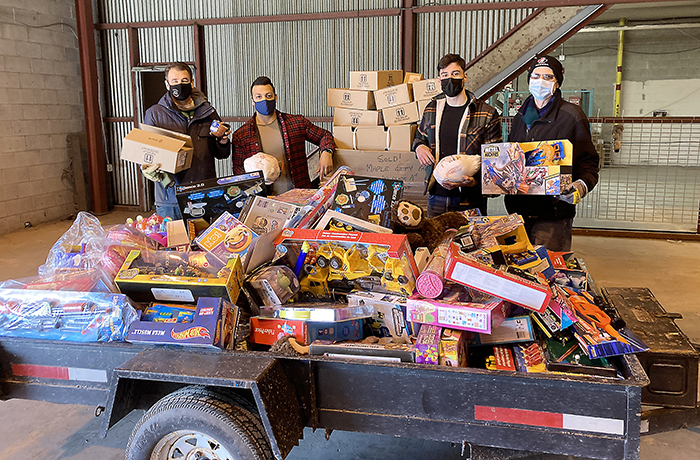 Angelo and George Tourlas gave volunteers with the Chatham Goodfellows some fine smiles on Dec. 15, as the brothers donated more than $6,000 worth of food and toys.
Angelo owns Maple City Smiles Denture Care Centre and George runs Chatham Fine Cars. Together, they purchased $3,000 in toys, as well as 150 hams and 100 turkeys.
Last year the Tourlas brothers raised more than $3,500 and purchased toys so that ""No Child With a Christmas'" would become a reality.
Comments
comments