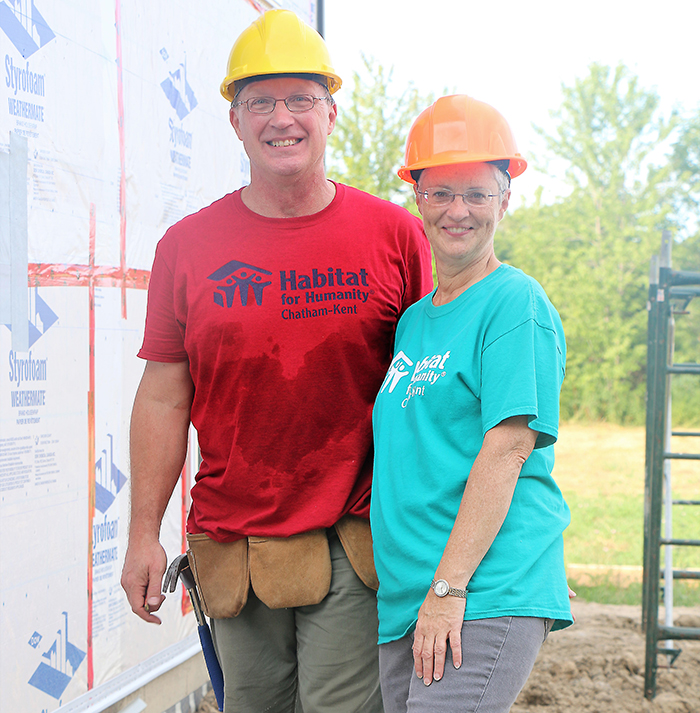 By Jenna Cocullo, Local Journalism Initiative 
Melaney Austin has retired from her role at Habitat for Humanity after 12 years of helping families put their home into a house.
In 2006, a community group was formed in an attempt to launch a Chatham-Kent chapter of the non-profit housing organization.
Austin heard about their endeavour and decided to join as one of the main founding members two years later. Since then, she has maintained many positions, most notably the chair of the Family Selection Committee.
"One of our homeowners said, when we were doing the key turning ceremony, 'You know my kids are getting older, but from now on, they will always know where home is, they will know where to come back to even if they leave to go to school or whatever their circumstances are, they'll always know where home is.' And that says a lot," Austin said.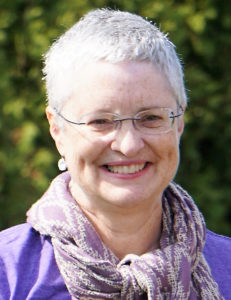 It's reactions like those that drew her to join the organization. Her work on the committee included helping families with applications, a home-ownership education program, and helping them with the build process.
"There are times when someone doesn't qualify for a home and usually what we do is work with them to refer them to other agencies like social housing. Sometimes people don't qualify because they have debt. And so we would go through and help them figure out 'how do you pay off that debt so that you may qualify in the future?'"
But some of the best moments are when families call in to tell Austin they snagged a regular mortgage and no longer require her assistance.
"That is a big thing for low income people to be able to save because they're just trying to get through once-a-month kind of thing. Usually rent is high, utility costs are high and so it's really hard to save that downpayment so it's a big thing," she said. "I've been doing this for 12 years I've thoroughly loved it I will always be a Habatitus, as we call it."
Austin tends to remain in other work roles, but had to step down from Habitat due to other work obligations.
"I just couldn't give it enough hours that I needed to in the last couple years I've been involved with a build, and it takes a lot of hours and I'm just not able to give that right at the moment."
When Habitat first started, there were only 10 people sitting around a table in an office United Way volunteered. Now in Austin's time there, there are staff members, and six homes have been built in Chatham-Kent to date.
This year would have brought the seventh home, however, due to the pandemic, plans were delayed. Austin is hoping that whomever carries the torch will continue picking up the momentum and start and average builds of 1.5 homes per year.
"I always like to tell the story of what happened in a northern community: A family, quite a large family actually, their house burned down and Habitat came in and they were working with them to build a new house. One of the workers asked the little girl what it was like not to have a home and she replied 'Oh, I have a home. I just don't have a house,'" Austin said.
"That's pretty profound and that's what we do."
Anyone who wishes to be a board member can contact Habitat for Humanity Chatham at (519) 352-4440. Residents who would like to apply for a Habitat for Humanity home can visit https://habitatchatham-kent.ca/home-ownership to see if they qualify and to get an application.
Comments
comments