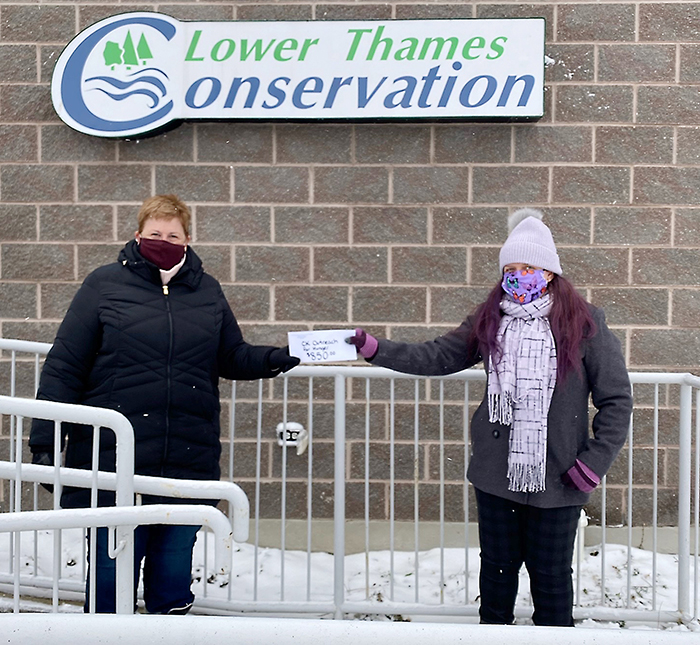 When you can't have a staff Christmas party due to COVID, what do you do? Well, if you are staff at the Lower Thames Valley Conservation Authority (LTVCA), you instead give to food banks.
The staff social fund was donated to local food banks in lieu of holding a staff holiday party this year.
Conservation Authority workers from both ends of the watershed donated a total of $1,250 to the food bank nearest their office location.
Here in Chatham-Kent, that meant an $850 donation to Outreach for Hunger in Chatham.
Mark Peacock, CAO of the LTVCA, said in a media release, "Our staff live, work and are part of this watershed community. This is a great example of staff giving back to our community."