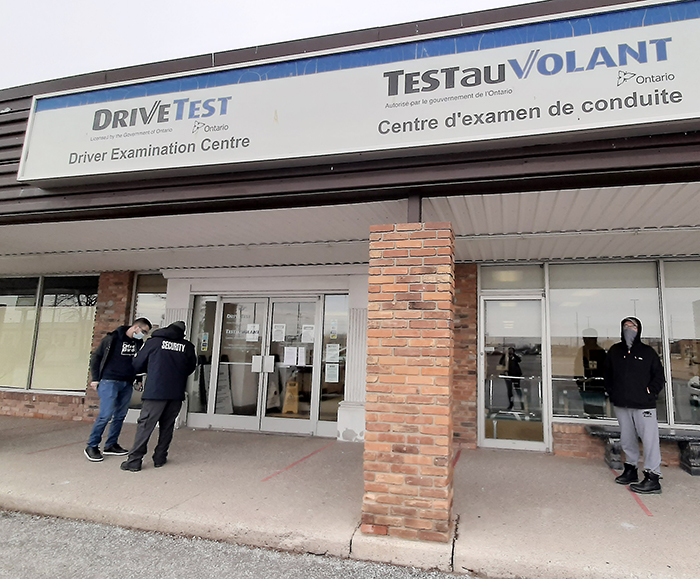 By Jenna Cocullo, Local Journalism Initiative 
An owner of a local driving school is applauding recent changes that have banned outside students from coming to Chatham-Kent for their tests, but thinks they should be enforced further.
On Nov. 30, all driving tests for residents living in COVID-19 grey-lockdown zones (currently Peel and Toronto) were cancelled, without penalty. The order, issued by the Ministry of Transportation, applies to all of Ontario's zones with a designation less than grey.
According to a local drive instructor, whose name The Chatham Voice agreed to withhold to protect her students, after Stage 3 of reopening took place, there has been a higher volume of out-of-town students than normal.
Before the Nov. 30 order was issued, she said her teachers reported seeing loads of students carpooling from Toronto and Peel.
Students from Windsor-Essex, currently in the red-control zone, are also driving up to Chatham-Kent.
"Our teachers believe the restrictions should be from the red zones as well because people are asked not to leave those zones as well. At least they probably shouldn't leave," she said.
The local driving instructor said students coming from the Windsor and Toronto areas is a very common occurrence, usually because tests are booked in their areas, and it has never been an issue before.
"But now we're in a pandemic. It's just sad they're travelling from all over the area when you're trying to keep people safe. I'm not saying they all have COVID – but it's just a concern," said the Chatham-Kent instructor. "They're in the red zone so they should really only be going out for essential services."
When the lockdown first went into effect, DriveTest Centres only reopened when Toronto and Peel entered Stage 2. The instructor said the only essential tests for residents in a red zone should be for individuals who need it for work (such as truck drivers) and they should take it in their own county.
Among the individuals in line on Friday afternoon were a couple from Sarnia-Lambton, a gentleman from Elgin-St. Thomas, and a student from Leamington, who all came because their test centres were full.
One driving instructor from Leamington, who was waiting in line as her student took his exam, said that she always chooses to come up to Chatham, as road tests in Leamington are only available on the fourth Tuesday of every month.
"Since we've come back, I've seen more people in Chatham from out of town because of all the backlog. If they didn't allow red (zone) to come this way, it would affect me greatly because I have five months of backlog."
The Chatham-Kent driving instructor says local students are also being affected with tests booked until April.
A security guard now stands outside the Drive Test centre in Chatham, helping with the flow of foot traffic while also checking the identification of applicants and their postal codes.