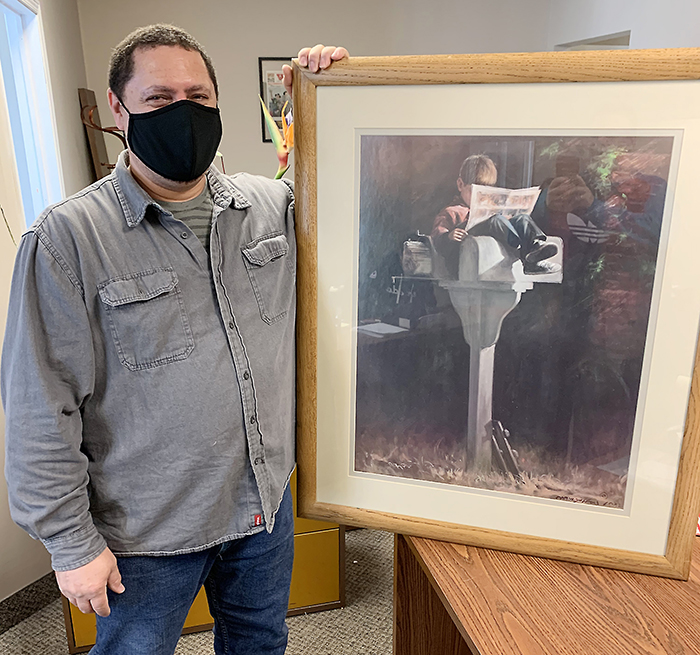 We at The Voice like to think we make an impact and leave a lasting positive impression on people in our community.
And when Michael Fry, owner of The Kent, a beautiful heritage event space on William Street in Chatham, walked in our front door recently, I have to say it left everyone in the office with our mouths agape, but smiling in short order.
Michael, whose business has been temporarily shuttered due to COVID-19, had been doing some renovations and redecorating around the house, and came across a very large painting. He said he and his wife immediately thought of us when they wondered what to do with the big piece depicting a young child reading a newspaper while sitting atop a couple of rural mailboxes.
So, he popped by, large piece of art in tow, and said he wanted to give it to us as a thank you for all that we do in the community.
We were humbled to say the least.
I've been to numerous events at The Kent. I love the venue, and really like Michael and the staff. They go that extra mile to ensure people are taken care of.
But, it seems, Michael went even further, knowing we'd appreciate the artwork.
The piece will hang in our main office.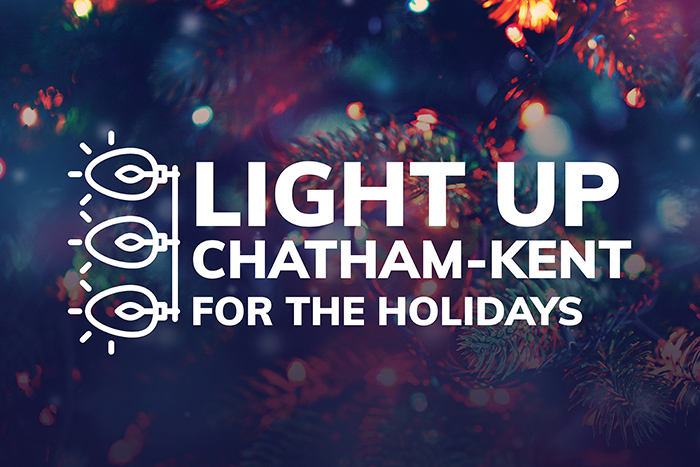 Lights, lights, lights
Yes, 2020 sucks. And it looks like the safest thing to do at Christmas is to not have large family get-togethers. Cherish your time with the people in your immediate family.
One way to do that is to enjoy the Christmas displays all around the municipality.
Yes, there's the special show at the Chatham Armoury, starting Dec. 14. It's drive-up only, and it's booked up, unfortunately.
But there are also hundreds of wonderfully decorated homes and businesses in Chatham-Kent. Some of the best are part of the Light Up C-K display. Just visit https://www.letstalkchatham-kent.ca/ to find the interactive map of registered properties, and go touring either on foot or by car. The online map is mobile friendly, so a passenger can navigate from one registered spot to the next as you go for a tour. But remember, keep your eyes open between spots, as there are so many nicely done homes that aren't on the list.
While you're out, stop at a local restaurant for some warm beverages and snacks!
I will let you in on a not-so-little secret: 264 Garden Path, at the intersection with Balmoral Road in Chatham. There is a huge evergreen on that property's front lawn that has thousands of lights draped and wound around it. It's stunning.
But that's just one of the many cool spots to see.
Thank you to the many property owners who really went above and beyond in this difficult year.
Comments
comments