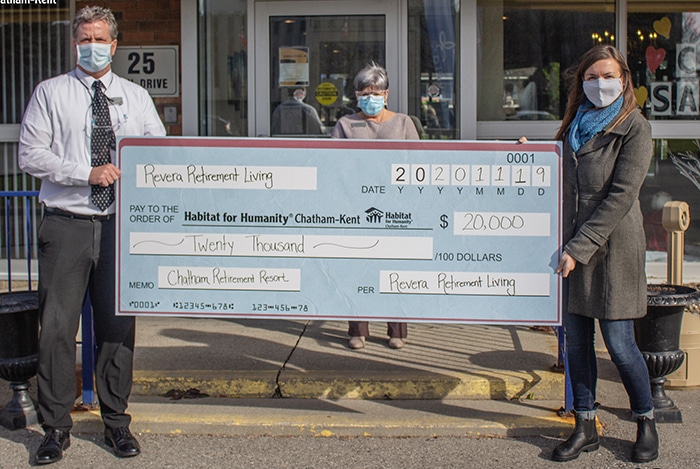 Revera and Habitat for Humanity Chatham-Kent recently announced a donation in the amount of $20,000 to help build local homes for families in need.
Revera has a lengthy history of generosity and partnership with Habitat for Humanity Chatham-Kent. Donations over the years have come in many forms including financial support, volunteer time and even treats for the volunteers on the job.
Habitat C-K works with Revera to help move surplus items from residents' homes to the ReStore.
Doug Hay, executive director at Chatham Retirement Resort, said in a media release, "It has been an unprecedented year due to the challenges created by COVID-19. This has led to the cancellation of many of our traditional fundraising events at our residence. We were so proud to assist our peers at Habitat for Humanity in applying for a grant from Revera which resulted in the $20,000 endorsement. We look forward to our continued partnership into 2021 and hope to find some level of normalcy with ongoing fundraising efforts."