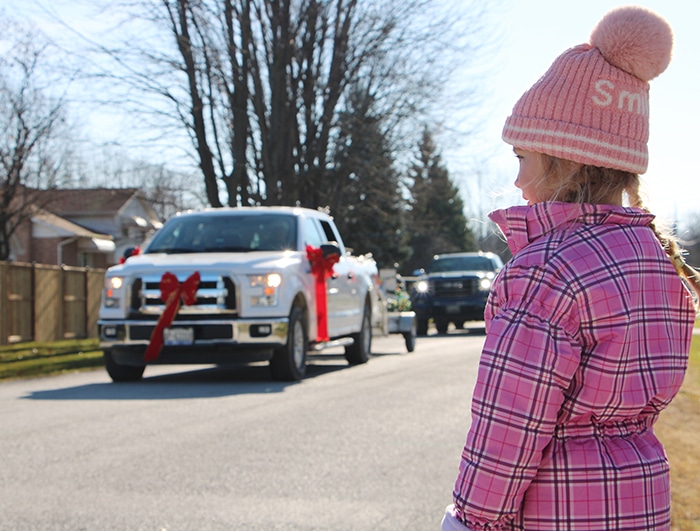 By Jenna Cocullo, Local Journalism Initiative
Wallaceburg residents got into the Christmas spirit last week with a nighttime market and a Santa food drive by.
On Thursday night, the line up to get into the parking lot on James Street was so long, organizers of a night time Christmas Market had to extend its hours to ensure everyone got their chance to support local and do some holiday shopping.
The Wallaceburg Christmas Market is an annual event which looked a little different during the pandemic. Normally the entire street is shut down and stores have an open house, but this year it was moved to the parking lot so organizers could control the flow of foot traffic.
"It's been a lovely night with steady customers so much to see and do," said Kelsey Nydam of the Wallaceburg BIA, who was organizing the event for her first time ever.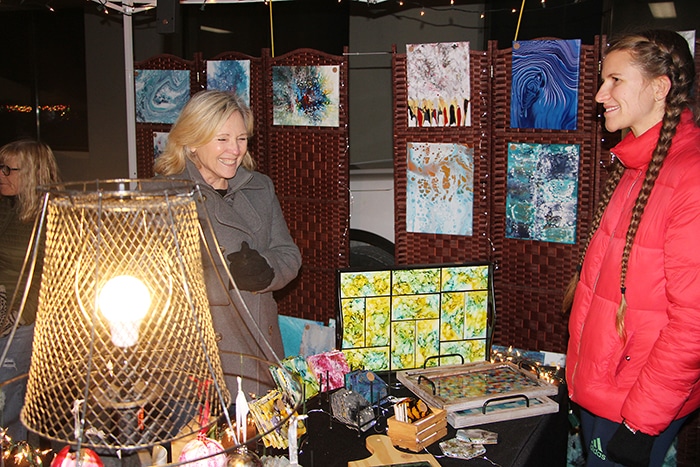 An hour before the event ended, there were approximately 1,000 residents who had come to the market, and vendors said their stands were running low on products.
"Especially this year, markets are important to small communities. For so many local businesses and artisans, it's been really difficult. When you look at other large corporations who had a record year, it kind of does feel a little unfair. These people are the heart and soul of communities. So it's just really important to support locals."
The Wallaceburg community also supported those in need on Saturday with a food drive by.
Kids were lining up on the streets waiting to see Santa Claus – who left his sleigh in the North Pole and opted for a bright red truck – drive by as his helpers picked up food.
All the toys and non-perishable food items collected were donated to the local Salvation Army and the St. Vincent de Paul food bank.
"It was a very, very successful turnout and we are honestly so overwhelmed with food and toys that came through the doors," said co-organizer Jay DeBuck, who also owns the Stubby Goat.
The idea came about when DeBuck found out there was no Santa Claus parade happening this year because of the pandemic. He wanted to give his daughter a memorable experience on her first Christmas.
DeBuck asked resident Mike Salisbury what they could do instead, and the latter decided it would be best to host a parade while collecting food and toys. DeBuck was the one who decided to bring the parade to the people by going through all of Wallaceburg's subdivisions. The process took five hours with the help of Wallaceburg's local radio station who broadcast throughout the day, informing residents where Santa would be heading next.
One resident, Heather Little Blake said her mom, who has been involved with the local food banks for many decades, claims it is the most collected in 30 years.
More than 2,000 pounds of food was collected, an amazing feat especially considering it took place only a week after The Gift, DeBuck said.