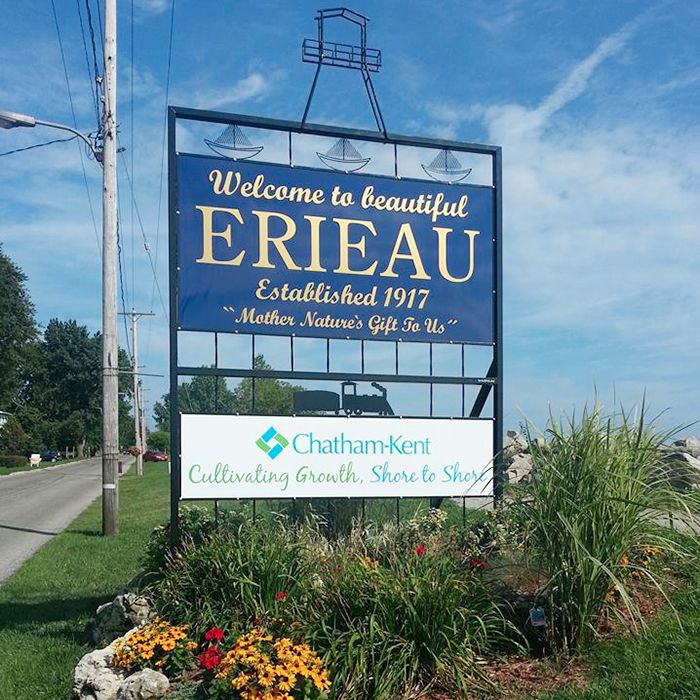 By Jenna Cocullo, Local Journalism Initiative
Chatham-Kent's marinas will be reeling in some plastic for the next five years.
Last week, the Ontario government announced  $375,000 in funding to Pollution Probe, a project that would help 12 marinas across Ontario collect plastic out of the Great Lakes.
Erieau Marina and Mitchell's Bay Marina are part of the ones that volunteered for the project and are funding the last three years themselves, according to Dave Barnier, owner of Erieau Marina.
"I wanted to be environmentally responsible and wanted to participate," Barnier said. "It's about being part of the solution instead of the problem because marinas, all of us, make a living off clean water and need to ensure we do our part in keeping the great lakes clean."
Pollution Probe is a Canadian organization that researches environmental problems and advocates for solutions.
The project is part of the Great Lakes Plastic Cleanup initiative, started by the organization in tandem with the Council of the Great Lakes. Boating Ontario also got involved to connect the government with the participating marinas.
"We went to the marinas to essentially put a garbage can in the water. It's proven technologies that are very good at capturing plastics, 18 kilograms a day," said Rick Layzell, CEO of Boating Ontario.
Pollution Probe installed two types of plastic capture technologies at the beginning of October: Seabins and LittaTraps. The former are trash skimmer devices that move up and down with the natural flow of open water to collect floating debris on the water's surface. LittaTraps collect debris more than five millimetres in size.
Once a trap is filled, marina staff will then weigh and ship the plastics off to participating post-secondary institutions, such as Lambton College, for analysis.
The machines are not large enough to clean up the lakes. Their purpose is to monitor specific sections of the marina identified as the point where the most plastic waste gathers.
Nicole Okrucky, facilities manager of Mitchell's Bay Marina, said there is surprisingly a lot of plastic debris that accumulates in the area, some of which was thrown on land and finds its way into the water.
"It's amazing how many plastic water bottles actually float in and disheartening to see just how many other plastics actually end up in the water," she said.
The number one purpose of the research is to create more awareness about which materials are ending up in the lakes, Layzell said.
"It's to understand exactly what it is going into the water and that will help us for future campaigns. To isolate what we need to speak to consumers about," he said.
"Nobody's got a sense of how much there is, how bad it is. It's everywhere. But let's not leave a perception that marinas are full of garbage because they're not. Plastic pollution is everywhere, from on land and on water."
Barnier said down on his end of Lake Erie, he has not collected much in the two weeks since it was installed, because the season for boaters and tourists has passed.
The project will last five years and the marinas will contribute $100 a month for the last three years but will own the $7,500 piece of equipment.
"You can't try to solve a problem until you know how big a problem is. Any plastic going into the great lakes is too much," Barnier said.