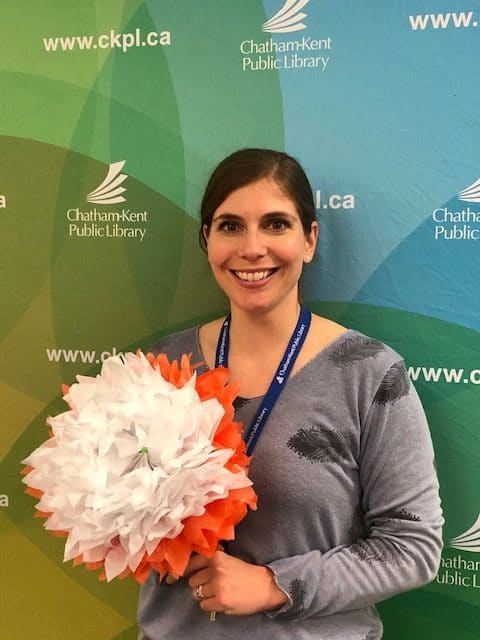 By Jenna Cocullo, Local Journalism Initiative
Chatham-Kent Public Library (CKPL) wants to keep both kids and adults inspired as the COVID-19 pandemic is hitting its second wave in parts of Ontario.
This month they are launching their Grab and Go! Free Arts & Crafts Kits initiative.
"It's a way for us to offer programming that's not in person but still hands on," Sarah Hart Coatsworth, director, marketing, outreach and programming, said.
The arts and crafts kits include all the necessary items to make an at-home art project, guided by online instructors on CKPL's database CreativeBug.
CreativeBug is available 24/7 and provides instructor-led videos for craftspeople of all levels. It offers art and design, sewing, quilting, paper, knitting, crochet, food, home, jewelry, and holiday crafts.
As the weather begins to cool down, options to keep kids stimulated will begin to dwindle.
The initiative is a way to get children away from the virtual world for a while, as too much screen time has become a worry for parents and early childhood educators, Coatsworth said.
"Libraries are really important, especially during COVID-19 when there's not much access to much else… It's important to get that balance back – getting away from the screen and doing things with the hands."
With Thanksgiving and Christmas around the corner, it may be a great opportunity for Chatham-Kent's littlest residents to make grandma and grandpa a homemade gift.
Adults can get in on the action too.
"These arts and crafts kits are available to all ages, not just kids. Really, whoever likes to craft," Coatsworth reiterated.
To reserve a free kit, CKPL members can visit search.ckpl.ca and enter the name of the kit they want in the search bar. The kits can be picked up at any location.
Registration begins at 9 a.m. on the following dates:
Tissue paper pompoms – underway
Geometric paper collage – Oct. 16
Yarn banners – Oct. 30
Post-it Note Wreaths – Nov.13
With the second COVID-19 wave coming about, CKPL does not have plans to resume their in-person activities just yet.
Curbside pickup continues to be in place for CKPL's 11 locations. In September, it opened the Chatham, Wallaceburg and Thamesville branches for a quick visit, encouraged to be 30 minutes or less. More branches will be opening in October, which can be found on their website.
Picking up holds, browsing and borrowing items, computer use, and printing or photocopying are the only in-person services currently available.