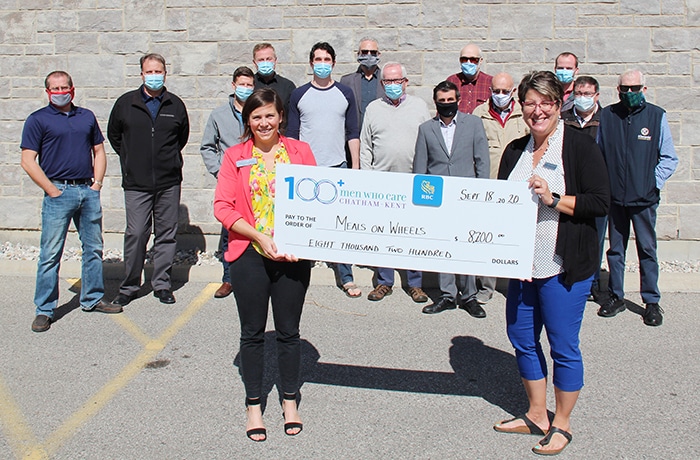 The 100 Men Who Care Chatham-Kent group recently chose Meals on Wheels as the charity of choice for the quarter.
As a result, the organization donated $8,200 to Meals on Wheels CK recently.
For many, Meals on Wheels is the first service that families, neighbours and friends seek to help their loved ones stay in their own home and live independently.
Since 2009, St. Andrew's Residence, a not-for-profit organization, has overseen the operation of the Meals on Wheels program.
The program has a long, rich history of providing healthy meals and social interaction to Chatham-Kent residents.
The program exists to provide nutritious, inexpensive meals which in turn promote the independence and wellbeing of seniors, as well as support vulnerable members of our community.
The onset of the COVID-19 pandemic brought the need for Meals on Wheels to the forefront. There has been more than a 20-per-cent increase in the number of meals provided per month, resulting in 2,576 meals delivered safely to seniors in Chatham-Kent during the month of June alone.
This was made possible with the assistance of more than 65 volunteers who each week give up to three hours of their time to support the Meals on Wheels Chatham-Kent program.