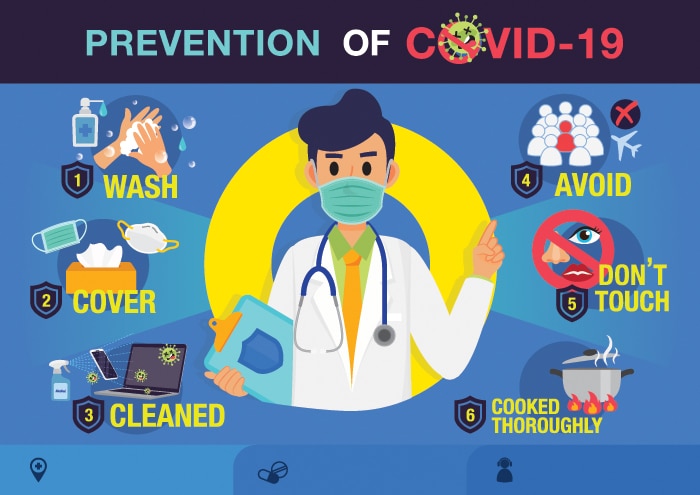 By Jenna Cocullo, Local Journalism Initiative
Chatham-Kent is once again reporting no new cases of COVID-19, but institutions across the municipality are still preparing for a second wave and reminding residents that the virus has not gone away.
Meanwhile, Ontario reported 293 new cases of COVID-19 on Thursday morning, and once again the majority are coming from the Toronto, Peel and Ottawa regions.
Premier Doug Ford announced that indoor gatherings will be reduced to 10 people and outdoor gatherings to 25 for the three areas, in response to the recent provincial surge.
Dr. David Colby, Chatham-Kent's medical officer of health, said he would support a province-wide reduction for social gatherings, especially indoor gatherings, should one arise.
"I think that there is a general consensus among medical officers of health that the limits for social gatherings are perhaps too high, based on what's happened in a number of jurisdictions. So I think I would support a provincial lowering of that," he said.
Colby added that a set of unified rules for all Ontario would clear up a lot of confusion and stop residents from regions with harsher restrictions from travelling to their neighbouring counties.
"We had all that problem when we were ahead of the (reopening) phases of Windsor-Essex and Sarnia-Lambton and there were people coming here. That caused a lot of angst and everything," he said.
There is also a lot of discussion at the provincial level for getting people to adhere to the 10-person social bubble and there are ongoing discussions about ending the social bubble concept.
More than 60 per cent of the new cases in the province of the past week have been from individuals under the age of 40 in large gatherings. Colby said the issue of younger folk congregating in restaurants and breaking social distancing rules has also been a bit of a problem in Chatham-Kent.
"But so far we've dodged the bullet in terms of the consequences of that. But again, I think this is part of the broader issue of pandemic fatigue," he said.
To combat the pandemic fatigue, CK Public Health is going to change up its messaging strategy so safety precautions remain at the top of the public's mind.
Colby reiterated that physical distancing must be practiced in virtually all scenarios, except in one's own household. That household can be expanded to a maximum of 10 that is a completely self-contained bubble.
"In other words, you can't have different people in multiple bubbles that intersect with one another. Those bubbles must not intersect. So you pick 10 people that you can dispense with physical distancing," he said.
A bubble can never vary or change unless a person moves outside their household or geographically away.
"It's not something that can be changed on a day-to-day basis."
School
Fourteen of Wednesday's new cases were reported in Southwest Ontario; seven from Windsor-Essex and six from Middlesex-London. The former now has 95 active cases and the latter has 40.
Colby said the three active cases in Chatham-Kent were contracted outside the municipality and confirmed it was not associated with the Western University outbreak in London.
"We are keeping a very close eye on it. We're in contact with our public health colleagues in Middlesex-London, and anyone that has had any contact with any of those cases will be isolated and tested," he said.
The province has already seen back-to-school related COVID cases, with one high school in Pembroke becoming the first to shut its doors since the return. There is also a bus driver shortage, resulting in cancelled routes.
Luckily that has not been the case in Chatham-Kent so far.
Directors of education for the Catholic School Board, Deb Crawford, and for the Lambton-Kent District School Board, John Howitt, said the local situation has been nothing but good news this week.
"Things have been going along very well from our perspective. I don't think that there is a gap here as we've seen across the province," Crawford said. "We have been very successful and retaining our drivers."
CLASS (Chatham-Kent Lambton Administrative School Services) is the bussing consortium that provides service to both the boards.
Just to be on the safe side, Howitt is urging any individual interested in becoming a driver to get in touch with CLASS and add their name to the reserve list.
"We are thrilled that we have not had to cancel any of our routes and have maintained our drivers," Howitt said. "But I know they would welcome making the reserve driver bank even deeper," he said.
Testing clinic
Many assessment centres across the province are also seeing surges in assessment centre testing.
Colby issued a reminder that there are no provincial policies requiring students to take a test proving they are negative before returning to class.
In the event that there is a school outbreak, CK Public Health will be "very proactive in messaging: and asking parents not to report their kids to the assessment center unless directed by public health officials, Colby said.
"There's a lot of concern being expressed in the laboratory sector, about exactly how to handle if there's a huge increase in demand for testing. Because outbreak investigation and diagnosis for people that are ill is certainly more important than mass testing asymptomatic people that have not been exposed. So there's a lot of discussion at the provincial and regional levels about that," Colby said.
Lori Marshall, CEO and president of the Chatham-Kent Health Alliance, said that the assessment centre is seeing 100 people for testing per day, similar to volumes throughout the majority of the summer.
CKHA is prepared to increase staffing hours and add a few additional rooms in the current assessment centre on Emma Street in the event there was a marginal increase.
"We want to be prepared and avoid any of the line-ups that we're seeing in other jurisdictions in the province where there is greater concern," she said.
Comments
comments