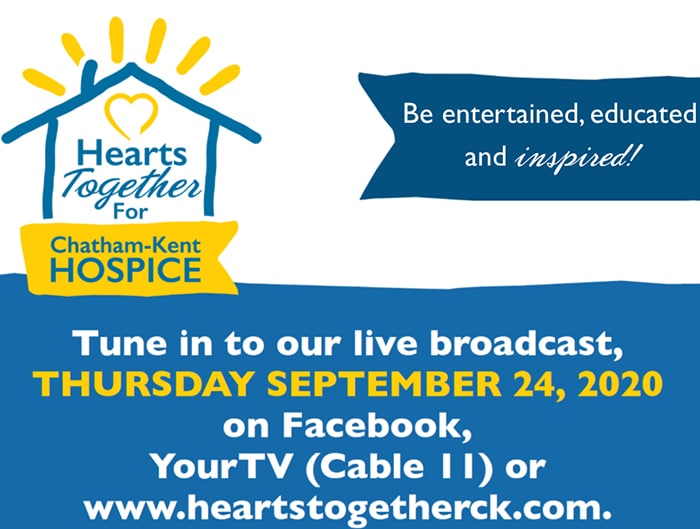 Tune in to the Hearts Together for CK Hospice benefit broadcast Sept. 24 at 8 p.m. to see performances by local artists and learn more about hospice care in our community.
Hospice officials say local residents have proven how much they care about local hospice families through past support.
Chatham-Kent Hospice continues to provide end-of-life care to local families despite the pandemic. Officials said they need your help to ensure this care continues now and in the future.
"You can make the donation now to help us kick off our fundraising or make the donation during the broadcast. Whatever and whenever you give, please know that it is making a big impact on the families who call hospice home," officials said in a media release.
Proceeds from Hearts Together for CK Hospice will be used to support the ongoing operational needs of the Chatham-Kent Hospice. Pandemic or not, the need remains to raise 50 per cent of the hospice's overall budget – approximately $108,000 per month.
Comments
comments
« A 'win-win' patio for tenants, landlord Business Voices – new business openings »