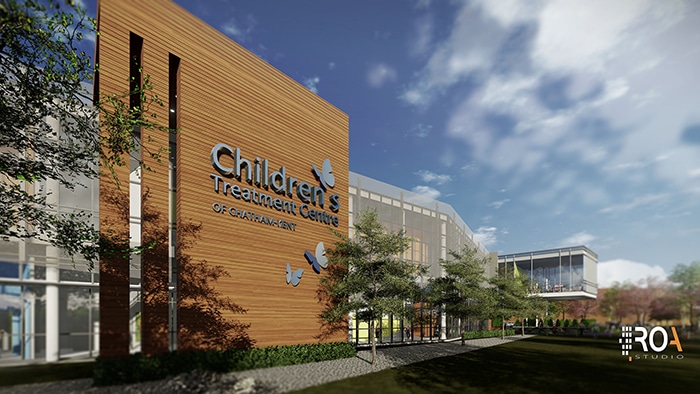 By Bruce Corcoran
The virtual Festival of Giving is literally only a few weeks away.
Sounds strange, doesn't it?
But that's the reality this year. The arrival of the COVID-19 pandemic earlier this year resulted in the postponement in the ever-popular Festival of Giving (FoG), a huge fundraising party for the Foundation of the Children's Treatment Centre of Chatham-Kent (CTCCK).
For years, the annual event has raised more than $200,000 a year for the foundation. Funds raised by the CTCCK Foundation directly support therapy and services for the centre's clients.
Instead of its traditional mid-April time slot, FoG got pushed to mid-October; Oct. 17 to be exact.
And instead of 1,000 revellers coming together at the John D. Bradley Convention Centre, participants will gather at home in their personal bubbles to take part this year.
Mike Genge, executive director of the foundation, said organizers have already sold in excess of 700 tickets for the virtual event, and look to sell more.
Stay-at-home revellers will each get a party bag. Included in the items will be gift cards for a six-pack of Sons of Kent beer, a six-pack of Bayside beer, a $10 for LCBO products, $30 in goods from Schinkels' Gourmet Meats gift, as well as bubbles (for the Bubble Party), and a FoG facemask.
On top of that is a ticket for a chance to win a new Mazda 3, courtesy of Chatham Mazda and the Lally Group.
There will also be a tax receipt for $100. Tickets are $175 each.
Genge said in shifting to the virtual FoG, he sought to support local businesses as much as possible, including getting the partygoers to visit participating sponsors. To get your beer, you must go to each brewery. To use the LCBO card, you must go to Erieau Marina, just around the corner from Bayside in Erieau.
"The best part is you'll be shopping local to get everything," Genge said. "We could have trucked in all the beer, but I wanted people to go shopping."
Bubble FoG-gers will be able to pick up their party bags on the weekend of Oct. 3 at the Chatham Armouries, Genge said.
On the night of the event, at 8 p.m., gather in your bubble and connect via Facebook live to the party.
Genge said there would be music from a local band, a live auction and more.
"You can do it all from the comfort of your home," Genge said. "For a couple, that's 24 beers, two bottles of wine, $60 in food and two chances to win a car."
For more information, visit the treatment centre's website or call 519-354-0520 ext. 215.
Genge said the silent auction that usually takes place the night of FoG will now take place the week prior, and online. You don't need a FoG ticket to bid on items either.
"On Oct. 10, we'll start our online auction. We'll have at least 200 items. We'll be adding new items every day," he said. "You don't have to have a FoG ticket to participate in the online auction, but you will need to register to obtain an auction number."
Genge said the online auction would wrap up Oct. 17 at 5 p.m. in advance of the live online party that evening.
Auctioned items will be available for pickup the following day at the Chatham Armouries, he added.
"On Sunday, you pull up to the Armouries, provide us with your auction number and we'll go get what you successfully bid on and place it in your trunk," Genge said.