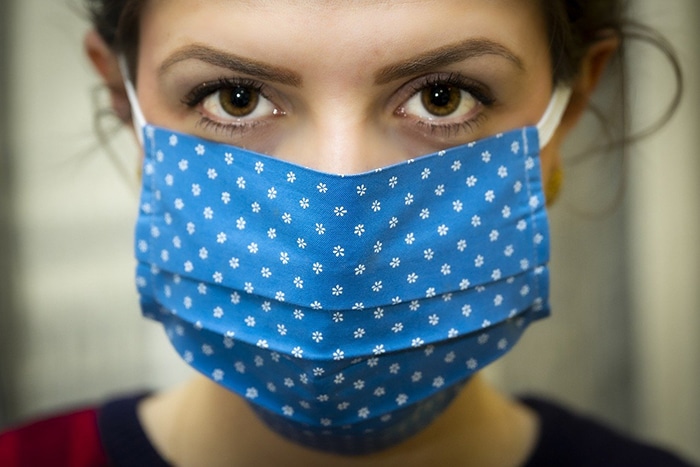 By Bruce Corcoran
The first response by local politicians to social media accusations that Chatham-Kent's mask bylaw came about because of funding from senior governments was surprise.
Brock McGregor, the councillor who brought forward the motion for a mask bylaw in Chatham-Kent at council's Aug. 10 meeting, said to tie the funding to the mask bylaw is unfounded.
"There was an awareness there would definitely be funding coming. It was no way attached to any behaviour around masking," he said.
McGregor brought the motion forward at the Aug. 10 meeting of council. Two days later, the announcement of the level of funding – $5.8 million – Chatham-Kent would receive to help cover the added costs of dealing with COVID-19, was announced by the province. But the distribution of funding was not isolated to Chatham-Kent.
"The recovery plan was accessed by all 444 municipalities in Ontario. A decision by our council on a Monday night, I can't imagine had any impact on the decisions behind a federal/provincial program of $4 billion," he said.
Ontario Premier Doug Ford hinted in late July funding was coming for municipalities, but nothing was finalized at that point.
Chatham-Kent Mayor Darrin Canniff stressed the $5.8 million was in no way tied to the mask bylaw.
"That has absolutely nothing to do with it. Whether we had masks or didn't have a mask bylaw, every municipality in the province received money," he said. "It is money to cover the costs of COVID."
In comments made on social media and on The Chatham Voice's website on a story on Saturday's mask protest in Chatham, numerous people attempted to link the $5.8 million in support funding to the mask bylaw.
"It should be our choice, not one forced on us because of the $5.8 million Canniff and council received. They sold us out," wrote Denyse Lake.
"It is and always has been about the money! Chatham(-Kent) received, I believe, $5.8 million federal dollars to implement this ridiculous mask mandate," typed Thomas Michael Anderson.
"The only reason that it's even an issue now, six months in, is because our city council got $5.8 million from the Safe Restart Program the government is pushing, not because we have the numbers that suggest we are a hotspot," Laura Fenton said.
Dave Epp, MP for Chatham-Kent Leamington, who sits in opposition to the Trudeau government, said people are connecting dots that just aren't there.
"Unfortunately, we have to bank on people's critical thinking skills. For those who want to follow the money, it was $19 billion in federal funding that was put through the provinces to municipalities to help them address the extraordinary costs to help them through the COVID-19 pandemic," he said. "Critical thinking skills at times are lost. I am not aware of any conditions tied to masking. I don't think there were strings attached, other than responding to the costs of COVID."
Epp credited Chatham Voice reporter Jenna Cocullo for accurately detailing the funding here.
Canniff said council voted and brought in mandatory mask requirements in enclosed public spaces in much the same way most of the rest of Ontario's municipalities have done.
"We did it for that extra layer of safety. Some say it's not safer, others say it is. Basically, every other municipality in the province did it, saying it's an extra safety factor. We want to be safe during this time," he said.
Fabric masks are utilized not to prevent a mask wearer from possibly catching COVID, but to potentially transmit it if they have it.
Municipal officials remind residents that "wearing a mask is only one aspect in reducing an individual's chances of contracting COVID-19". 
As directed by public health, individuals must still maintain physical distancing of two metres at all times, wash their hands with soap and water or use hand sanitizer with 70-per-cent alcohol frequently, and stay home and get tested if they are not feeling well.
Dr. David Colby, Chatham-Kent's medical officer of health, had recommended against using masks to help prevent the possible spread of COVID-19, as he feared people would forget to social distance and wash their hands regularly.
Just two days after council voted to enact the bylaw, Colby said he was happy that council's bylaw included provisions for physical distancing and hand hygiene.
Canniff said he can't wait for council to repeal the mask bylaw.
"There's no time limit on it right now. I would like to get rid of it as soon as we can. I don't like wearing a mask myself, but it's safety-related and we all have to deal with it," he said. "There is the exemption where if you medically can't wear it, you don't have to wear it."
McGregor admits he is surprised the bylaw has led to such polarization on the subject.
"A masking bylaw is pretty minimally invasive. It's just another step we can take. One small thing is receiving a lot of attention," he said.