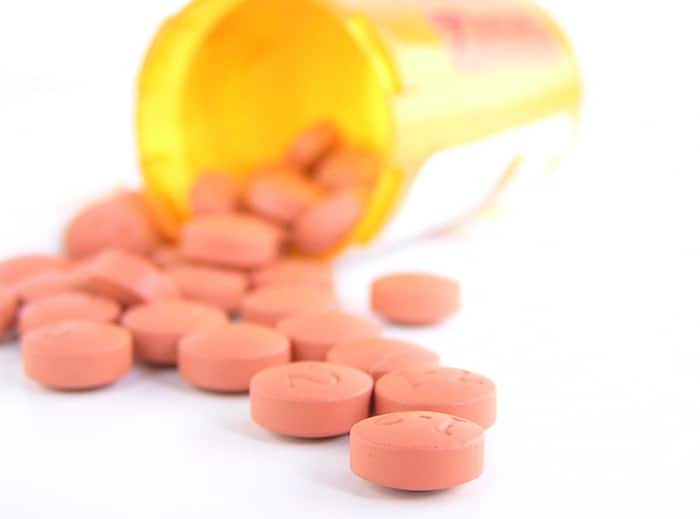 Opioid overdoses don't discriminate
By Jenna Cocullo, Local Journalism Initiative
The head of the Chatham-Kent Health Alliance's emergency department wants to see a unified response to the opioid crisis after witnessing the effectiveness of COVID-19 pandemic messaging.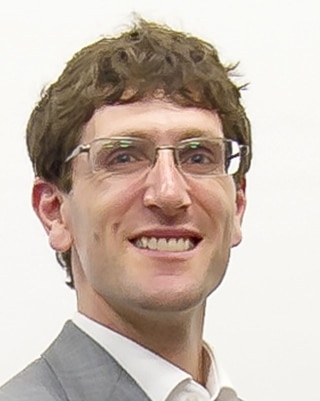 In the last six months, Dr. Dax Biondi had to personally resuscitate six patients from fentanyl overdoses. His experiences are based on 100 hours of part-time work per month in the emergency room.
During that time, he saw no patients needing resuscitations from COVID-19 complications.
"I just find it so interesting that in our country right now we have a phenomenal federal, provincial, and municipal response to COVID. But the response to the fentanyl crisis has been very patchwork," Biondi said.
The physician said the COVID-19 response is a great example of what happens when the three levels of government work together to solve a crisis. Each level held daily or weekly press briefings with daily statistical updates on the current situation. 
Funding also went into radio, print and television advertising, advising residents on the measures that one must take to keep themselves safe.
Biondi would love to see such a co-ordinated effort to combat opioid abuse. 
"We could certainly use a national, provincial and municipal and (local) public health strategy to deal with this in terms of guidance and awareness … to help people who are misusing these drugs," he said.
Chatham-Kent has a substantially higher rate of opioid-overdose related emergency department visits – 75.2 per 100,000 residents to date this year – compared to Ontario which saw a rate of 40.8 to date in 2020.
Biondi thinks the opioid crisis doesn't have the same level of importance in the public eye as COVID-19 or other health issues because of some of the stereotypes around people who use drugs.
"Unfortunately, we all know someone, I think, who died from a fentanyl overdose and they actually don't always fit some sort of stereotype," Biondi said.
Monday was International Overdose Awareness Day, which covers everything from drug use to alcohol. Brad Davis, chair of the Chatham-Kent Drug Awareness Council, said the message this year was the need for a paradigm shift in the way people think about substance users.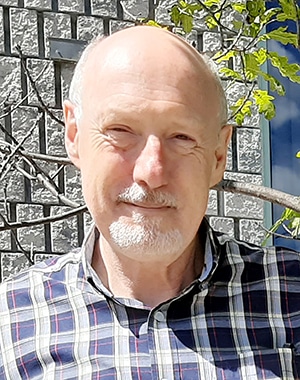 "Overdose does not discriminate," Davis said. "The language we use is a big one. The language we use can conjure up these stereotypes. The big one being that people choose to be there and if they wanted to get better, they could get better."
Davis said a lot of substance users have experienced trauma and that substance abuse needs to be looked at from a medical lens rather than a "war on drugs," which he says places emphasis on enforcement over public health.
"People don't choose to be addicts. It's just unfortunate to get out of the grip of that and we need to start treating it from that perspective," he said.
Biondi sometimes sees patients who are first-time fentanyl users that overdosed after being offered the opioid at a party.
"Yet there seems to be a common kind of story of people getting, you know, quote-unquote, 'mixed up in the wrong crowd' or 'life isn't going so well' so there are some coping strategies that maybe aren't good," he said.
In addition to the fentanyl crisis, the emergency room also sees at least one person every day that comes in to be treated for a methamphetamine and amphetamine episode which can manifest in the form of psychosis, hallucinations or severe agitation and high heart rates.
Biondi said the hospital usually sees spikes after the police inform health officials about a new fentanyl lab. Once a bust happens, the cases tend to go down. 
He also noted that only a very small minority of fentanyl is being legally prescribed to patients, despite public perception that a lot is being diverted from prescription sources.
May is the month that sees the highest emergency service calls related to opioid overdoses, according to CK Public Health. In 2019, there were more than 20 calls in the month and in May 2020 there were more than 30. Emergency room visits during the same month for both years was more than 15. 
READ MORE: EMS opioid calls double, Colby says decriminalize recreational narcotics
Biondi does not think the higher numbers in 2020 are attributed to the COVID-19 pandemic, as cases have been steadily on the rise for the past several years.
In 2016 there were approximately 30 opioid overdose-related emergency department visits per 100,000 residents. That number increased every year until it reached 80.7 per 100,000 residents in 2019.
"I don't think it's so high because of COVID. We've been seeing this rate of cases and there really seems to be that nothing is happening from a governance point of view."
Biondi said Narcan (a brand of naloxone, a drug that reduces the effects of opioids) is effective in saving lives but more needs to be done to prevent the overdose situations in the first place.
Biondi said out of all the drugs, fentanyl is the most lethal because "it kills in seconds."
"It just seems that it is such a different drug than a lot of opioids, because of how quickly it can kill, and therefore it can kill people who otherwise might have been naive to drug use in general."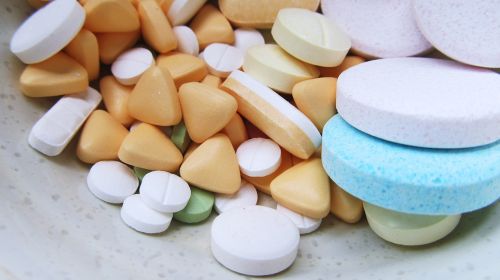 Over the past several years, public health agencies have put Narcan in the hands of first responders in an attempt to reduce the number of deaths. The Chatham-Kent Police Service alone revived 30 overdosed individuals since the beginning of the year, according to local officials. 
However, part of the problem now is that fentanyl users are having Narcan on the ready, according to Biondi. 
"It's in a sense kind of enabled fentanyl use, not that I want them to walk that back. It's saved so many lives but that's kind of a problem. So we need more on the other side too," Biondi said.
He would like to see Chatham-Kent engage in more education around fentanyl use, funding for drug addictions counselors, and most of all a medical detox facility.
The nearest medical detox facilities (not the same as a treatment centre) are in Windsor and Sarnia, which are usually full, he said. So when patients come into Biondi's emergency room saying "today's the day," they are told space is full and to try again tomorrow. By then, it is often too late.
"I would just really like to see our government – right from the prime minister, the premier, our mayor, and Dr. Colby's office – all standing up and saying, 'we're in the middle of a fentanyl crisis, this is where we're at right now, these are the statistics, these are the interventions that we are rolling out.'" 
Biondi said there are a lot more cases than what he has seen from his frontline experience because the emergency room only sees patients who come in after a person has called emergency responders. 
"The reality is it seems that every week or so, in Chatham-Kent, we are seeing the impact of that epidemic in our community. People are dying."
Davis also called for people to start humanizing individuals who have overdosed or experience substance abuse. He recalled  a man he knew years ago who passed away in his 40s from an overdose after long-term drug use. 
Davis was tasked with planning his funeral which he was certain no one would attend.
"I remember him fondly. He and I had developed quite a relationship over the years and I had the honour of delivering his eulogy," he said.
Davis remembers one time when his friend came in with kid gloves to keep him warm during the winter, so Davis gave him a pair of his old leather gloves. A week later, his friend returned, offering Davis a belt as a thank you.
"He was just so profound," Davis said. "I thought (his funeral) would be a quiet affair and then the room filled up with individuals. Here was someone wandering the streets who some would think had no value to anyone. But he clearly touched a lot of people. And for me it was something that really drove it home how we have to start humanizing this whole thing."