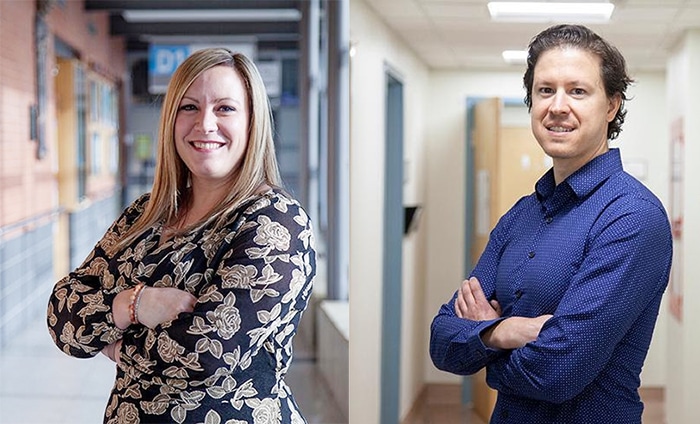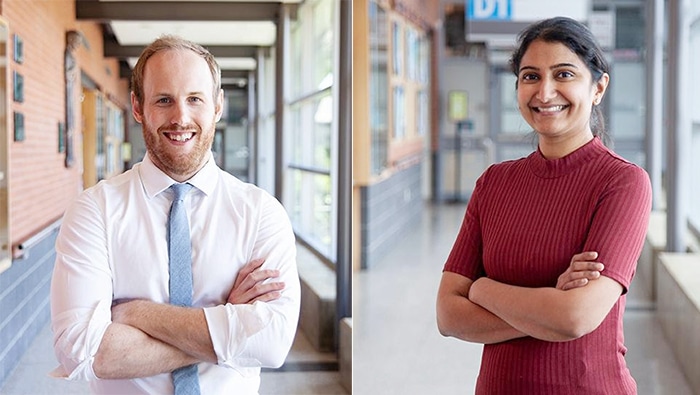 The Chatham-Kent Health Alliance (CKHA) has announced the addition of new physicians to the organization. 
Dr. Adam Fehr joins CKHA in the role of General Surgeon, Dr. Sarah Finlay joins as an Internal Medicine Physician and Hospitalist, Dr. Brent Rowden joins as a Hospitalist and Dr. Deepti Vissa joins CKHA in the role of Anaesthetist.
"We are pleased to welcome Doctors Fehr, Finlay, Rowden and Vissa to our clinical team and the community of Chatham-Kent," said Dr. Pervez Faruqi, Chief of Staff, CKHA, in a media release. "Their contributions to our programs and services will be a great addition to CKHA and help us further our commitment to delivering Patient and Family Centred Care."
After growing up in southwestern Ontario, Fehr received an Honors Degree in Medical Sciences (BMSc) from Western University in London, Ontario in 2007. 
He then went on to complete his Doctor of Medicine (MD) at Western University in 2012. 
During his first year of medical school, he participated in Discovery Week at CKHA – an initiative that places first year medical students in rural and regional health care settings providing a unique learning opportunity. 
After earning his medical degree, Fehr attended the University of Calgary in Calgary, Alberta and earned a Master of Business Administration (MBA) in 2017 and recently completed his Residency training in General Surgery. 
During his time at the University of Calgary he earned a UME (Undergraduate Medical Education) Clerkship Teaching Award for his contributions and teaching as a Resident in the Surgery Clerkship.
Patient referrals are now being accepted by Dr. Fehr. His office is located at 146 Queen St. in Chatham and can be reached by phone at 519-397-0623 or fax at 519-397-4123.
"I look forward to being back in southwestern Ontario where I grew up. Chatham-Kent seemed like the ideal place to begin my practice and I look forward to serving the community," said Fehr. "I also enjoy fishing and I'm happy to be surrounded by lakes again."
After growing up in Leamington, Finlay received a Bachelor of Science in Nursing Honours from the University of Windsor in 2005 and spent the next several years practicing as a Registered Nurse at Erie Shores HealthCare and in Northern Ontario First Nations Reservations. 
Finlay then went on to earn her Doctor of Medicine from the Caribbean Medical University in Curacao in 2016. 
In 2019, she completed her Residency training in Internal Medicine at St. Joseph Mercy Hospital in Michigan.
"I love rural medicine and look forward to getting to know my colleagues as well as the patients and families at CKHA," said Finlay. "Serving the community and being closer to my family are important to me and CKHA seemed like the perfect fit to accomplish this."
Rowden grew up in St. Thomas. He obtained a Bachelor of Science with Honours in Environmental Science at Western University in 2012 and then attended Queen's University where he earned a Masters of Public Administration in 2013. 
Also in 2013, he worked in Accra, Ghana, at the Ghana Coalition of NGOs in Health as a Program Developer where he developed a monitoring and evaluation system for an AIDS reduction program. 
Rowden then attended Wayne State University School of Medicine, in Detroit, Mich. where he earned his Doctor of Medicine in 2018. 
He recently completed his Family Medicine Residency in Chatham-Kent through the Schulich School of Medicine and Dentistry, Western University.
"I'm extremely happy to be continuing to work within the community of Chatham-Kent. I was fortunate to meet and be trained by so many wonderful people during my residency here that it was an easy choice to continue working here," said Rowden.
Vissa received a Bachelor of Medicine/Bachelor of Surgery (MBBS) from NTR University of Health Sciences in India in 2007. 
Following that she completed her postgraduate medical training and earned a Diplomat of the National Board (DNB) in Anaesthesiology from the Ministry of Health and Family Welfare, Government of India in 2011. 
During this time she also received her postgraduate residency training in Anaesthesiology and Intensive Care at Nizam's Institute of Medical Sciences in India. 
More recently, Vissa completed three Fellowships – Regional Anaesthesia, Quality Improvement and General Anaesthesia from the Schulich School of Medicine and Dentistry and is due to complete her Masters of Science (MSc) in Measurements and Methods (Department of Health and Rehabilitation Sciences) at Western University this year.