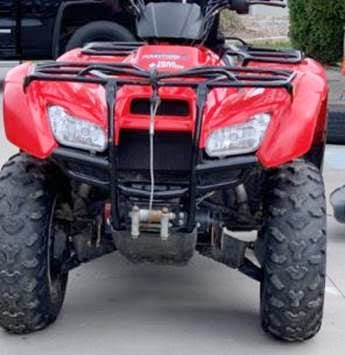 Sometime today between midnight and 7 a.m., someone stole a red Ford Trax ATV from a garage on Prince Albert Road.  
Total value of the theft has been estimated at $6,000.
Anyone with information is asked to contact Const. Curtis Conn at curtisc@chatham-kent.ca or 519-436-6600 ext. 87349. Anonymous callers may call Crime Stoppers at 1-800-222-TIPS (8477) and may be eligible for a cash reward.