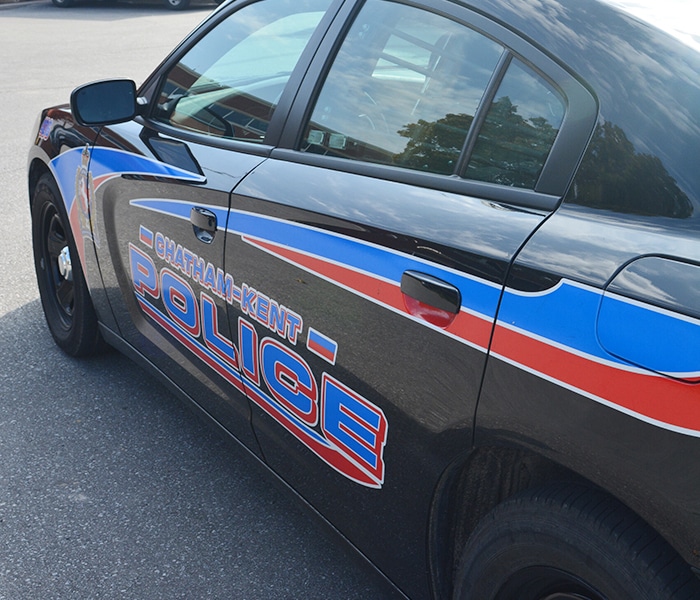 Careless driving
Last night, around 11 p.m., Chatham-Kent police responded to a two-vehicle collision on McNaughton Avenue West near Sheldon Avenue in Chatham.
No one was injured. Total damage was estimated at $30,000.
An 18-year-old Dover Township teen was charged with careless driving.
Failing to comply
On July 9, a man was sentenced and ordered to attend the courthouse on the next business day to provide police with a sample of his DNA. 
So, on July 10, did he show up?
Nope, and a warrant was issued for his arrest.
Yesterday morning, police located the man in the area of Harvey Street and Raleigh Street in Chatham. 
Jacob Smith, 25, of no fixed address, was arrested and charged with failing to comply with a court order. A DNA sample was obtained and he was released pending a future court date..
Failing to comply, part 2
On July 18, an officer on general patrol attended a man's address to conduct a compliance check. At this time, the officer learned that the apartment was vacant. 
Last night, police located the man walking on Gray Street in Chatham and he was arrested. 
A 49-year-old man of no fixed address has been charged with two counts of failing to comply with his release conditions by not notifying police of any change in address. 
He has been held in custody pending a bail hearing.
Comments
comments