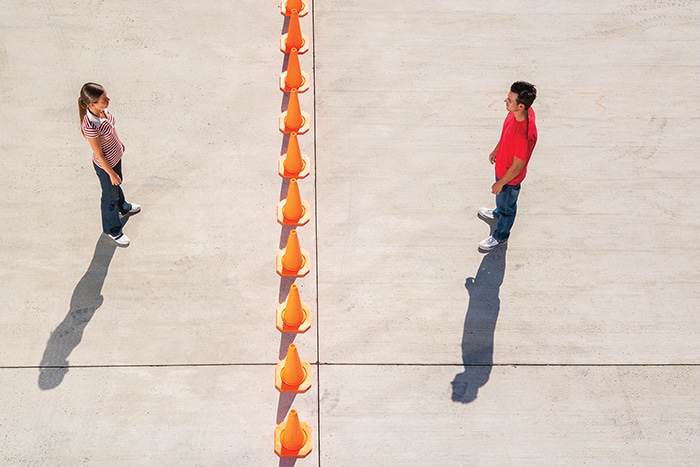 No new cases, no hospitalizations
By Jenna Cocullo, Local Journalism Initiative 
No new cases of COVID-19 were reported in Chatham-Kent on Thursday afternoon.
CK Public Health updates the local statistics every weekday at 2:30 p.m.
One person recovered in the past 24 hours and there are officially no individuals hospitalized. 
Thirty-nine cases remain active. 
On Wednesday, Chatham-Kent's cumulative cases dropped from 360 to 356 due to false positives. 
At a press briefing on Thursday, Chatham-Kent's medical officer of health, Dr. David Colby said that is a normal part of the testing process and all medical tests have false positives and negatives.
"There's no perfect test out there," he said. "And if you apply a diagnostic test wrongly to a low-risk population, then you get into a situation where the false positives can outnumber the true positives."
Low-risk populations are people who are healthy, asymptomatic and had no contact with previous cases.
"We don't question positive results most of the time because most of our cases in Chatham-Kent are contacts of other cases. The vast, vast majority, in fact. It's very rare that they're not," Colby said. 
When CK Public Health does get positive results from low-risk individuals, they get retested. If the person tests negative twice in a row, they are cleared of their status.
Colby added that anyone who comes back with a positive test, even if suspected to be false, self-isolates.
More than 20,200 people have been tested to date in Chatham-Kent.
Both Ontario and Windsor-Essex are hitting the below 100 mark. On Thursday the province announced only 76 new COVID-19 cases and Windsor-Essex Public Health reported only 89 active cases.
Middlesex-London increased to 36 active cases, Sarnia Lambton remains with 12, and Oxford- Elgin-St. Thomas sits at 37 unresolved cases.
Comments
comments