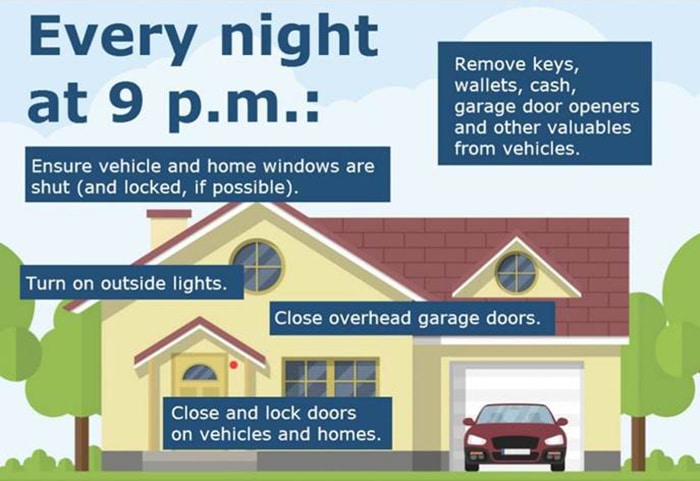 Chatham-Kent police urge residents to develop a '9 p.m. routine' around their house as a means to help protect against crime.
Criminals look for easy opportunities, police say, and this routine may help prevent crimes of opportunity.
Every night at 9 p.m., homeowners are encouraged to ensure the following checklist is complete:
– Remove valuables and garage door openers from vehicles.
– Lock vehicles.
– Close the overhead garage door.
– Lock the door between the garage and house.
– Close and lock all external doors.
– Ensure windows are closed and locked.
– Turn on an exterior light.
Comments
comments