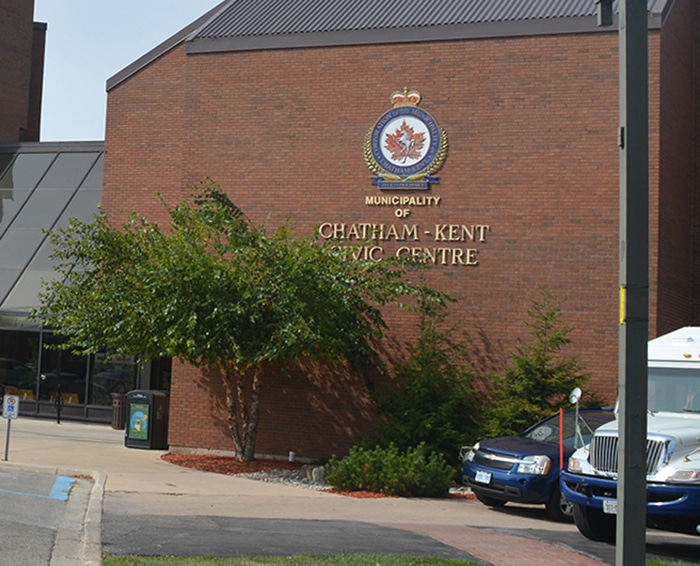 By Jenna Cocullo, Local Journalism Initiative
A Chatham councillor is being asked to apologize after displaying rude behaviour in public and toward council in May, according to municipal documents..
The report also recommends he be reprimanded by council.
Chatham-Kent's integrity commissioner, Mary Ellen Bench, launched an investigation after receiving several complaints from the public, members of council and city administration regarding Michael Bondy's behaviour leading up to and during the May 25 council meeting where Victoria Avenue alterations were discussed.
"It is rare for an Integrity Commissioner to get multiple persons expressing concerns about a potential breach of the Code of Conduct arising out of the same facts," reads the report.
The Integrity Commissioner reports to council directly and is responsible for ensuring compliance to the Municipal Code of Conduct for Members of Council.
"I suppose I hurt some people's feelings. And you know you're not allowed to do that anymore; that's the kind of culture we live in," Bondy told The Chatham Voice.
Bondy made a since-deleted post on social media stating the "corruption and collusion is so clear," referring to the municipality. One of the complaints in the report was that his comments demonstrate a lack of respect for council and staff, and creates a public impression that the municipality lacks integrity.
"I went a little overboard," Bondy told The Chatham Voice. The community feedback and response about Victoria Avenue was very overwhelming to me particularly because I live there," he said. "People down the street put up signs for me at elections and I should be able to speak for them."
Bondy said he would have preferred to defer the motion until in-person council meetings could be held.
"Virtual meetings don't help with this. You have a hard time telling where things are going and see the process. I was argumentative and interrupted quite often," he said. "I am sorry that was disrespectful to the council and administration."
Bondy said he is disappointed that he is not allowed to find out who his "accusers" were.
"I don't think that's fair or just that I have to issue an apology but I do not know who that apology is going to. Typically in a court of law, you face your accuser," he said.
The integrity commissioner has the right under the Code of Conduct, not to identify complainants.
"Concern about repercussions was expressed by some, and I see no benefit to be gained in providing this information," Bench wrote in her report.
Bondy issued an official apology to council. Had he not, council could have suspended his remuneration for a period of one week, by recommendation of the report. A week's remuneration would amount to $663.36.
Bondy's ties to Victoria Avenue, as a resident living on the street, were never in question.
In January, the integrity commissioner decided that "his interest as a resident of the street was an interest in common with the public" and would not be considered a breach of the municipal Conflict of Interest Act. Therefore, he is allowed to present motions and vote on issues surrounding the street's reconstruction.