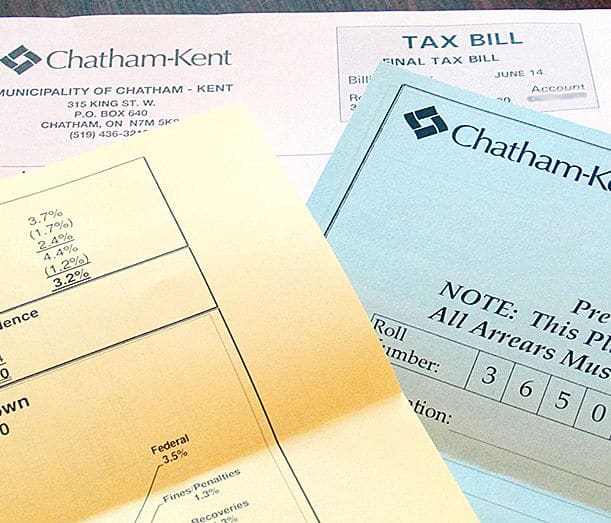 As we are about to welcome in August, the Municipality of Chatham-Kent wishes to remind folks the next instalment of your property taxes is due Sept. 11.
Tax notices will be sent to residents on July 31. 
Earlier this year Chatham-Kent Council unanimously voted to alter the standard due dates for municipal property taxes.
Residents who have continued to pay through the monthly or instalment date options have not been affected.
Inquiries on tax accounts or payment processes can be directed to 519-360-1998 or ckar@chatham-kent.ca. The due date for the last installment of the final billing is Nov. 2. 
More information on tax payments can be found at https://www.chatham-kent.ca/residents/taxes/
Comments
comments
« Students to return to class, if parents want COVID surge slows »