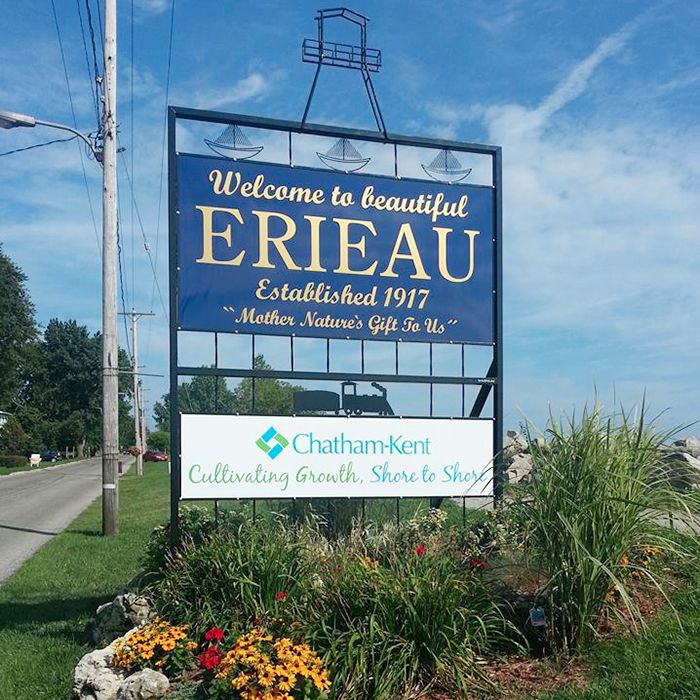 Jenna Cocullo, Local Journalism Initiative
The Erieau area will soon have a new reliable water source.
On Thursday, Chatham-Kent Public Utilities Commission (PUC) approved a waterline relocation project at its virtual meeting. 
The $2.4 million tender was awarded to Clarke Construction Inc. of Blenheim to engineer the project. An additional $69,721 was awarded to Dillon Consulting Inc., Chatham, for the design.
An existing watermain along Erie Shore Drive currently supplies Erieau. Due to flooding and erosion over the past several years, the waterline is at risk of structural failure.  A new one will be installed on Erieau Road to provide more reliable service.
The project is funded through the PUC Capital Water Reserve with the ability to collect connection charges from residents along the new route who may want a municipal water service. Connection charges will be assessed upon completion.
Construction is expected to begin in August and completed in November.
The PUC also awarded Dillon Consulting Ltd., Chatham, with a $243,159 contract to find alternative routes for a waterline and sanitary sewer along a portion of Rose Beach Line. 
Part of the existing infrastructure needs to be relocated to continue service for residents  within the Rose Beach Line road allowance east of Antrim Road. 
"With the rising lake levels and the erosion, we're finding the impact on this roadway is impacting our infrastructure. We need to plan to get ahead of this potential loss of infrastructure along Rose Beach Line," said Tim Sunderland, general manager, PUC.
The full extent of this project will be a collaboration between the PUC, local landowners and the consulting engineer.
The Dufferin Avenue watermain replacement project in Wallaceburg has entered Phase 2.
Phase 1 took place in 2015 west of Catan Street to Ash Street. The ductile iron watermain is being replaced despite only being 40 years old. 
"The waterline is really not that old… but for some reason we're having lots of waterline break problems and reliability issues," Sunderland said.
The $443,355 contract was awarded to Delway Contractors, Chatham.
Comments
comments