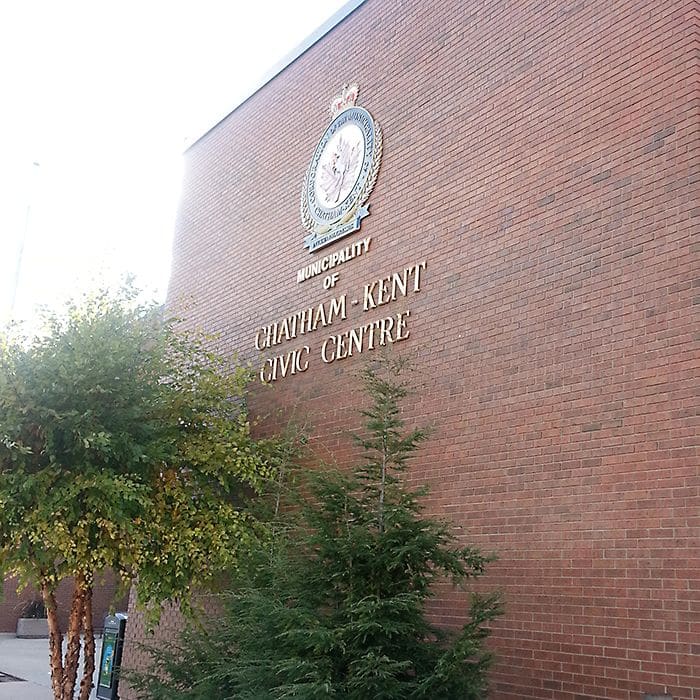 Mayor expects to hear about deficit funding next month
By Jenna Cocullo, Local Journalism Initiative
More than 100 businesses applied to the Chatham-Kent Small Business Recovery Grant Program within the first week of open applications.
Small businesses, charities and non-profits can receive up to $5,000 with the grant. The goal is to assist businesses and organizations with the financial costs of protecting employees and customers from COVID-19 as they reopen.
Mike Grail, co-chair of the Economic Recovery Task Force, said he was disappointed in the amount allocated to the grant (the task force originally requested $2 million in municipal aid). However, some councillors at the June meeting said they would be willing to top-up the amount if demand increases.
Don Shropshire, chief administrative officer, said his staff has not yet reviewed all 103 applications. Conversations about expanding the program will be had once administration has determined how much funding was requested, and if all applicants met the criteria, he said.
READ MORE:  $200K in business grant funding disappointing: Grail
Applications will be open until July 16. The criteria includes:
Businesses must be located in Chatham-Kent;
Business annual sales must be less than $5 million;
Business has been adversely affected due to COVID-19 pandemic and were not experiencing financial hardship prior to March 17th, 2020;
Applicants have been unable to access other forms of relief or supports, or were ineligible;
Business has not previously claimed bankruptcy or if so, when and proof of discharge can be provided;
Business is not party to any outstanding claims or lawsuits;
Business must pay commercial taxes or rent;
Is a sole proprietorship, partnership or a corporation where the applicant is a majority; shareholder (if incorporated and grant funding is in personal name); OR a not-for-profit or registered charity;
Is a not-for-profit or other registered charity;
If applicant owns multiple businesses, only one of the businesses may apply to be eligible for the grant;
Locally owned franchises are eligible should they meet all other criteria;
Maintains a separate business bank account separate from personal finances, follows government rules and regulations for operating a business.
The municipality is projecting a $3-million deficit due to the lost revenue from closed services, deferred taxes and grant program along with the added costs of COVID-19. 
Legally, municipalities are not allowed to run deficits. 
Mayors from across the province – including Chatham-Kent Mayor Darrin Canniff – called out the Ontario and federal government earlier this week, to deliver move financial support to municipalities hamstrung by the COVID-19 restrictions.
At a Thursday press briefing, Canniff told reporters that he had a very promising conference call with Premier Doug Ford on Wednesday, where mayors were assured that senior governments were working diligently to find solutions that would cover the deficits.
Caniff said they are expecting to hear more concrete numbers by August and stressed that 
"It's been very much unfortunate that we need that money," he said. "We're very hopeful there will be a significant amount of money but we just don't know and we'll see when the dollar value gets here to see what it's going to cover."
The call for action by Ontario municipalities is part of a national effort, led by the Federation of Canadian Municipalities (FCM), to secure $10 billion in emergency relief, to be funded 100 per cent by the federal and provincial governments. In the proposal, approximately $4 billion would go toward municipalities in Ontario.
Comments
comments